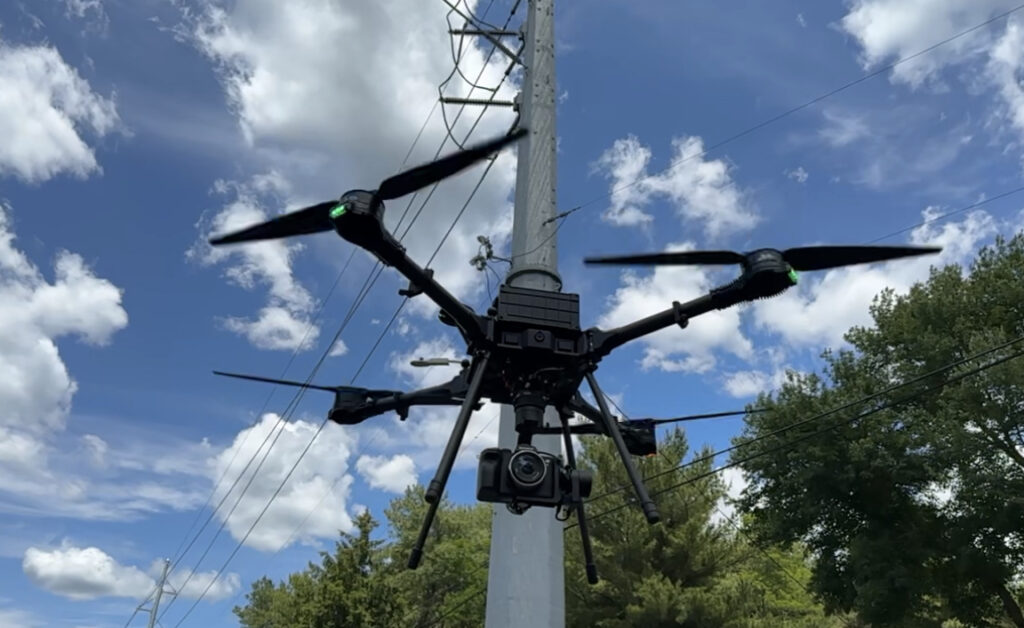 Camflite has introduced its latest innovation, Aurora, an Unmanned Aircraft System (UAS) that excels in infrastructure inspection, terrain mapping and LiDAR surveys.
Equipped with the Auterion Skynode for enterprise deployment, the Aurora boasts an array of advanced features. With live video streaming, cloud flight logging, and seamless payload integrations, the UAS is said to set a new standard in versatility and performance.
Operators can choose between two options, a dual 6s battery setup or a dual 12s battery setup. This unique flexibility, combined with non-proprietary batteries, enables significant cost savings and maximizes flight time. The aircraft boasts an impressive flight time of over 30 minutes.
The drone's gimbal-mounted cameras offer a 30-degree upward-angle shooting capability for inspecting critical structures like wind turbines and bridges. This feature simplifies inspections and ensures accurate assessments. Additionally, operators can benefit from real-time visual feedback and precise control during flights through the integrated first-person view (FPV) camera.
Aurora is lightweight, compact and foldable, meaning it can transported and deployed with ease. The specially designed carrying case also provides ample space for batteries and payloads during transit.
Find Backpack Drone manufacturers and suppliers of one-person portable, foldable drones including folding multirotors and fixed-wing UAV for military and commercial applications >>