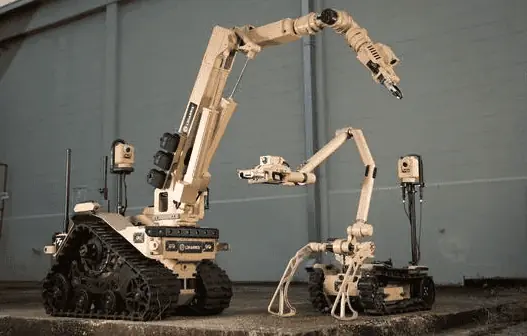 L3Harris Technologies will supply the Australian Defence Force (AFD) with explosive ordnance disposal robots under a $30 million contract.
Selected as the successful tenderer, L3Harris will provide up to 80 robotic explosive ordnance disposal (EOD) systems to safeguard ADF personnel.
L3Harris will begin the delivery of a variety of medium-sized T4 and large-sized T7 robots in late 2023. The robots are a part of the Land-154 program, which aims to enhance EOD unit capabilities in improvised explosive device (IED) neutralization and exploitation as well as route clearance.
"We're honored the Australian Defence Force has put its trust in us to help safeguard its personnel," said Ed Zoiss, President, Space and Airborne Systems, L3Harris. "The trust in our systems for EOD capabilities is growing around the globe, with units deployed by the UK, US and now Australia. Following the ADF contract award, we plan to establish a local service center in Australia that will act as a repair hub for all robots within the Asia-Pacific region."
There have been two agreements that have preceded the current contract with the ADF. The UK Ministry of Defence replaced its legacy fleet of robots with 122 T7s for Project STARTER, seeing L3Harris robots deployed in the UK, Cyprus and Gibraltar. Since June 2021, the US Air Force has ordered more than 100 T7s to support global EOD missions. The ADF is the first to adopt both T7s and the T4s.
Find suppliers and developers of Robotic Systems for unmanned applications, including aerial, ground, underwater and amphibious robots >>