Rajant Corporation has confirmed that its new Cardinal wireless radio module has been integrated into UVify's OMEGA drone platform. OMEGA (Open Modular Environment for General Autonomy) is designed to provide developers with a high degree of customization and control in the creation of new autonomous drones. The integration was announced this week at the AUVSI Xponential 2023 show in Denver.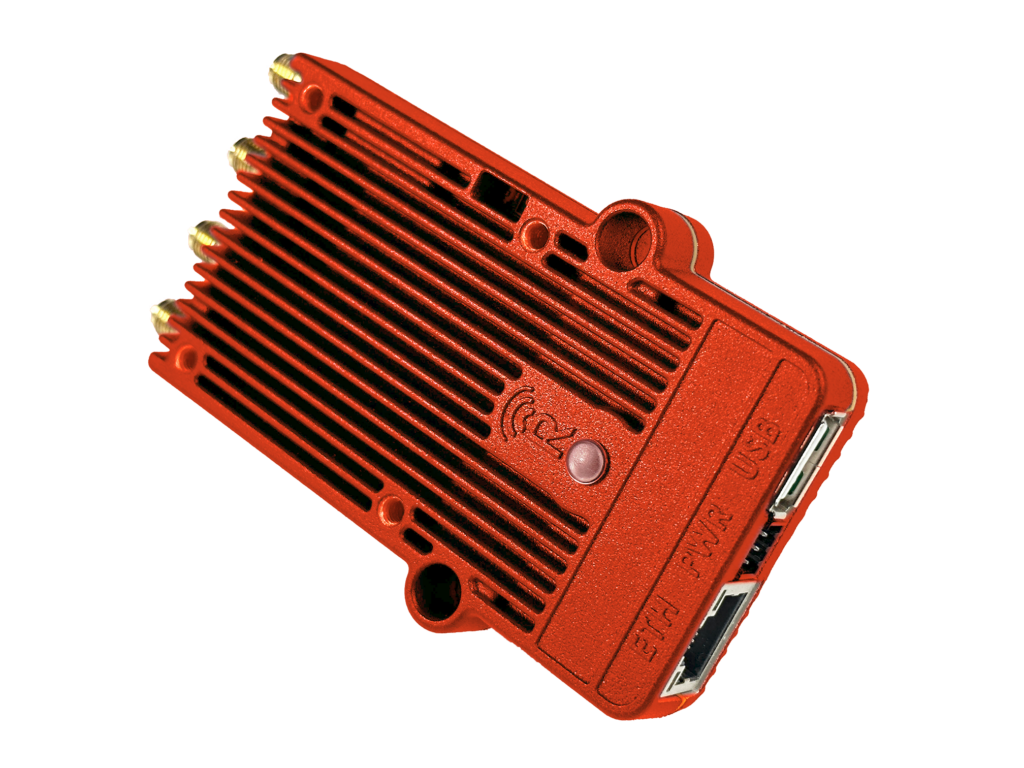 The credit card-sized Cardinal module is the smallest dual-radio platform within Rajant's portfolio of industrial wireless nodes. Designed with UAVs in mind, it supports applications such as drone swarms for military applications, track verification systems for rail maintenance, inventory management for smart warehousing, industrial security and mapping for large enterprise sites, and drone light shows.
Cardinal is powered by Rajant's InstaMesh networking software. InstaMesh is built on Layer 2 meshing, which minimizes latency to effect real-time changes in light shows. Dual radio allows communication between drones to extend drone shows into the thousands.
Robert Cheek, COO of Rajant's strategic partner UVify, commented: "Rajant's latest release, the Cardinal, will transform how organizations think about drone swarms, including military, commercial, and lightshow applications. The low latency, dual-radio lightweight Cardinal enables the expansion of these drone applications far beyond current performance levels."
Don Gilbreath, Rajant Corporation's Vice President of Systems, noted: "Rajant Kinetic Mesh BreadCrumb radio nodes, coupled to UVify platforms, have previously been flown in large drone swarm formations with DARPA's OFFensive Swarm-Enabled Tactics (OFFSET) program. They have also been deployed to autonomously verify railroad track integrity using video for predictive maintenance as well as supporting light shows for Chris Martin and Coldplay. The 100+ unmanned aircraft systems (UAS) demonstrated highly distributed computing and distributed communications for various markets and swarm research programs."
"The new UVify OMEGA can be ordered with the Rajant Cardinal built in, which is our latest and smallest. The Cardinal module has a credit card-sized footprint and two-radios. There is a magnesium heat sink and RF shield to help keep weight to a minimum."