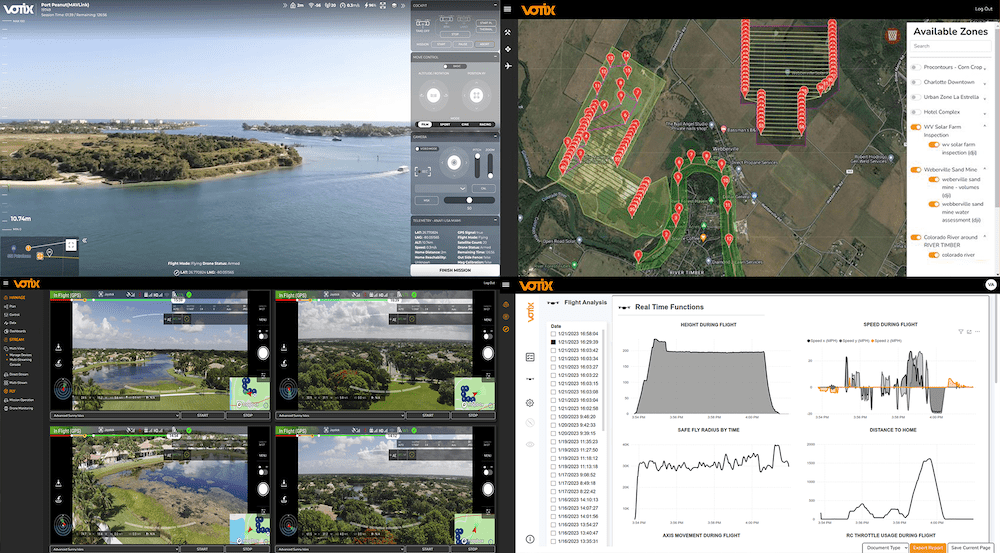 As part of a new strategic partnership, VOTIX will leverage Skyfire Consulting's experience within public safety to enable more agencies to navigate Federal Aviation Administration (FAA) regulations and start and operate their own Drone First Responder (DFR) programs.
Skyfire and VOTIX look to continue their rapid growth, with focus on DFR, by working closely with agencies and the FAA to get faster regulatory approvals – including BVLOS – appropriate training for both DFR and tactical UAS response, program site selection and more.
Both companies bring a whole program approach to public safety, which they believe is critical for DFR as it scales.
VOTIX software helps orchestrate the DFR response process and allows any drone to be operated remotely through the cloud and in compliance with FAA regulations. VOTIX expands drone capabilities and productivity by enabling BVLOS operations, autonomous flights, real-time cloud video streaming, precision landing and drone-in-a-box integration, converting any drone into an automated platform capable of deploying drone programs at scale.
Skyfire's leading DFR integration services will be available as an add-on to existing VOTIX contracts or as a separate service directly purchased from Skyfire.
"This partnership between Skyfire and VOTIX is a shared vision and allows day one execution, as VOTIX brings their capabilities of drone automation and response to the public safety market," said Matt Sloane, Skyfire founder and CEO. "The Skyfire team's knowledge of complex FAA waivers, best in class training trusted by local, state and federal agencies, and branches of the US Military, combined with VOTIX software will be a game changer for our industry."
"Skyfire is a household name in supporting public safety drone programs, and VOTIX looks forward to the opportunity to give agencies access to its powerful solutions," said Ed Boucas, VOTIX founder and CEO. "Leveraging their incredibly experienced team to help navigate FAA regulations, onboarding and program specific training, on any drone platform, will allow more departments and agencies to implement DFR programs with VOTIX, as well as entire counties and states looking to scale."