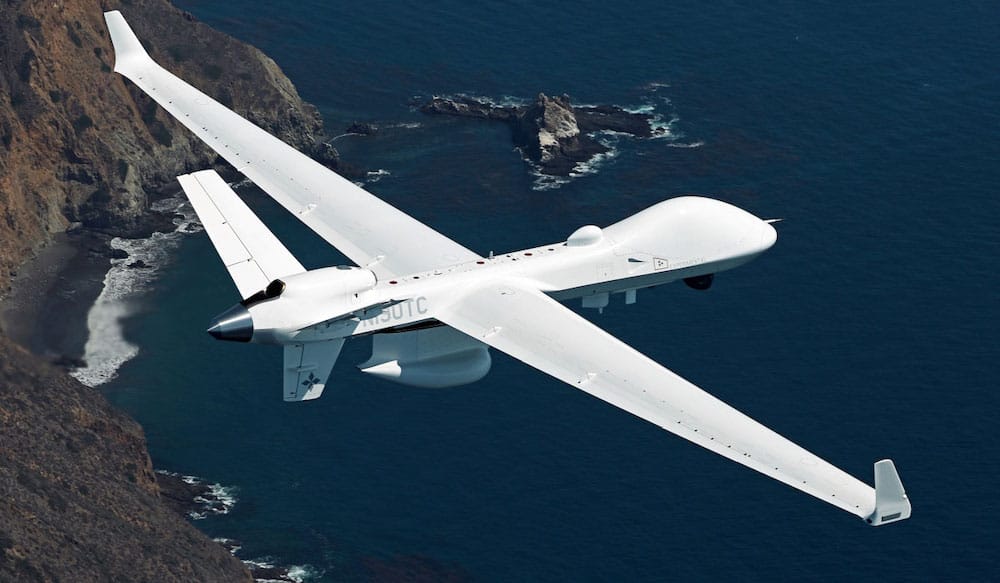 General Atomics Aeronautical Systems, Inc. (GA-ASI), has been selected to support the Japan Maritime Self-Defense Force (JMSDF) Medium-Altitude, Long-Endurance (MALE) Remotely Piloted Aerial System (RPAS) Trial Operation Project.
The project will feature GA-ASI's MQ-9B SeaGuardian RPAS and will begin in April 2023.
SeaGuardian will be used to conduct various tests to review adaptability to support JMSDF's manned-unmanned teaming missions and its level of manpower reduction.
The Japanese government announced that the Japan Coast Guard and JMSDF will be exchanging the data obtained by the MQ-9Bs operated for each of the government's branches.
SeaGuardian features a multi-mode maritime surface-search radar with an Inverse Synthetic Aperture Radar (ISAR) imaging mode, an Automatic Identification System (AIS) receiver, and a High-Definition – Full-Motion Video sensor equipped with optical and infrared cameras. This sensor suite enables real-time detection and identification of surface vessels over thousands of square nautical miles and provides automatic tracking of maritime targets and correlation of AIS transmitters with radar tracks.
"We're pleased to support the JMSDF's trial operation with our SeaGuardian UAS," said GA-ASI President David R. Alexander. "We know there is a need in Japan and worldwide for affordable long-endurance airborne surveillance in the maritime domain."
Find suppliers and manufacturers of maritime drones for offshore inspection and tactical ISR>>