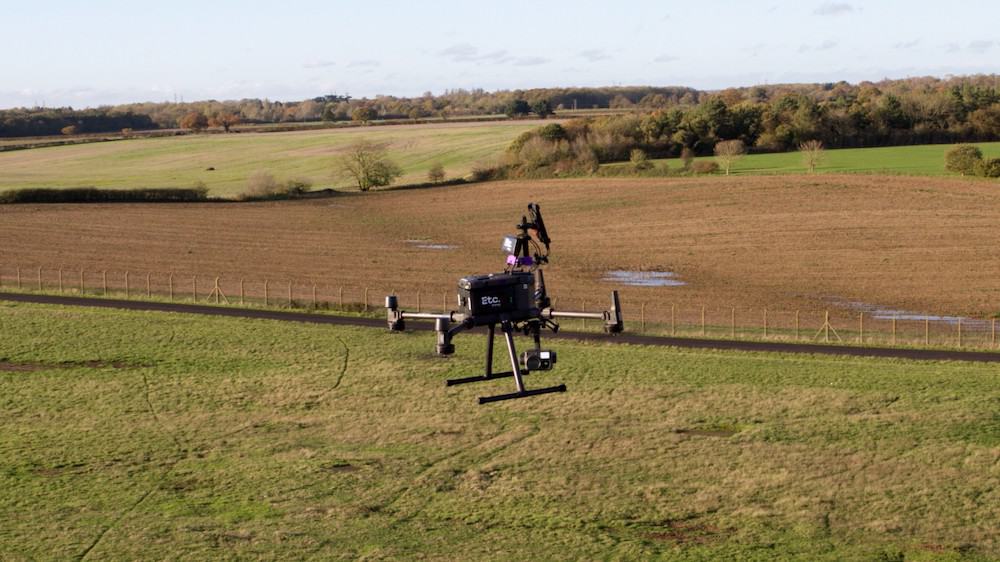 Etc., the incubation team in BT Group's Digital unit boosting the businesses of the future, has entered into a deal with Unified Traffic Management (UTM) technology provider Altitude Angel in order to scale the UK drone industry.
According to the companies, this £5 million deal will support the development of Project Skyway, the UK's drone superhighway, set to be the largest and longest network of its kind in the world.
Following the earlier success of Project Xcelerate, a consortium led by BT Group and Altitude Angel, the relationship has continued to grow under Project Skyway, which is backed by the UK government's Future Flight program.
This deal aims to accelerate Altitude Angel's roll-out of its ARROW technology, which detects and identifies drones while also enabling them to share the airspace with crewed aviation safely and securely. The deal is a stepping stone in enabling Altitude Angel to scale this technology to allow long distance drone flights, supporting the potential for faster delivery of essential and non-essential items.
ARROW is the foundation technology on which Project Skyway is being built, creating a 165-mile drone corridor spanning airspace above Reading, Oxford, Milton Keynes, Cambridge, Coventry, and Rugby.
BT Group will provide connectivity, network infrastructure and its scalability experience to deploy and maintain Altitude Angel's ARROW tower network. BT Group will also be the key reseller of Altitude Angel's software in addition to providing commercial support for drone deliveries in retail and automated, smart drone inspections of critical infrastructure. This leading technology will facilitate smart city development and provide enhanced capabilities for emergency services and the defense community.
The deal is crucial to drone innovation, supporting commercial and retail use cases, but also enabling drones to transform how essential services function – from supporting the emergency services with real-time search and rescue, fast transportation of medical supplies, farming analysis, and architectural planning.
The financial backing will allow Altitude Angel to accelerate its plans for the Skyway corridor beyond the planned 165-miles, to thousands of miles of Skyway infrastructure connecting towns and cities as well as transport and package delivery hubs across the country, which in-turn will allow the UK to unlock the multi-billion-pound drone economy.
"With BT Group, Altitude Angel has a partner which shares its ambition to make automated commercial drone operations at scale in the UK a day-to-day reality. Combining our ARROW technology, which allows crewed and uncrewed aircraft to share the same skies, safely and securely, with BT Group's significant communications infrastructure, we can quickly bring ARROW to the masses," said Richard Parker, CEO and founder, Altitude Angel. "This will provide the UK with the first nationwide drone superhighways, unlocking the potential of this new and innovative technology and revolutionizing business operations in countless industries."
"At Etc., we support businesses like Altitude Angel, who have game changing ideas that benefit from BT Group's scale and our agile approach to growth," said Tom Guy, Managing Director, Etc. – BT Group. "This partnership is a natural extension to BT Group's work building the leading network in the UK, supporting the UTM industry that sits adjacent to our core business."
BT Group will take a seat on Altitude Angel's board, which will be held by Dave Pankhurst, BT Group's Director of Drones, to drive the partnership forward and deliver against its goals.
"This deal also brings with it a stake in Altitude Angel, arguably the UK's leading voice in the development of the drone and air-mobility airspace industry. Together we bring unparalleled drone solutions to market, underpinned by digital innovation and our network strength, as we open the skies to solve genuine consumer and business needs," Guy concludes.
Find manufacturers of Unmanned Traffic Management components & technology >>