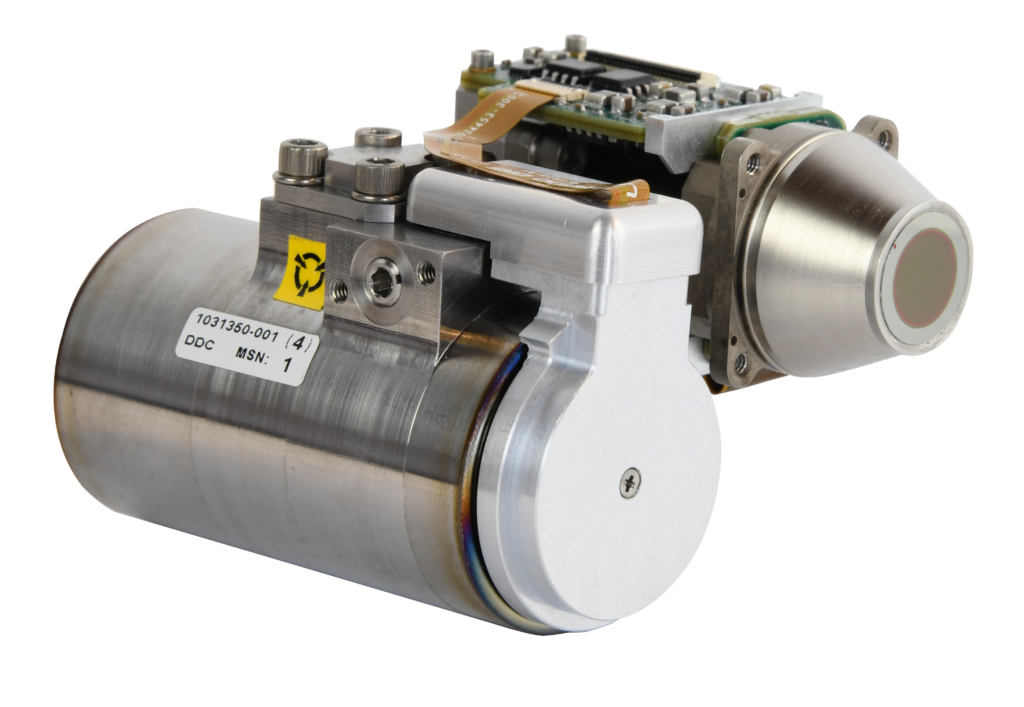 Sierra-Olympia Technologies, Inc. has released its new mid-wave infrared (MWIR) HexaBlu™ camera core. The product's name HexaBlu™ refers to both its ultra-small 6-micron pixel pitch ("Hexa") and its long-life, integrated dewar cooler assembly ("Blu").
Developed in partnership with Leonardo DRS EOIS, HexaBlu™ is based on proprietary HDVIP® (High Density Vertically Integrated Photodiode) technology. A 1280×960 mercury cadmium telluride (HgCdTe) focal plane array (FPA) allows the camera core to deliver high-sensitivity, high-resolution imaging, making it ideal for long-range imaging applications, such as surveillance, target identification, and tracking.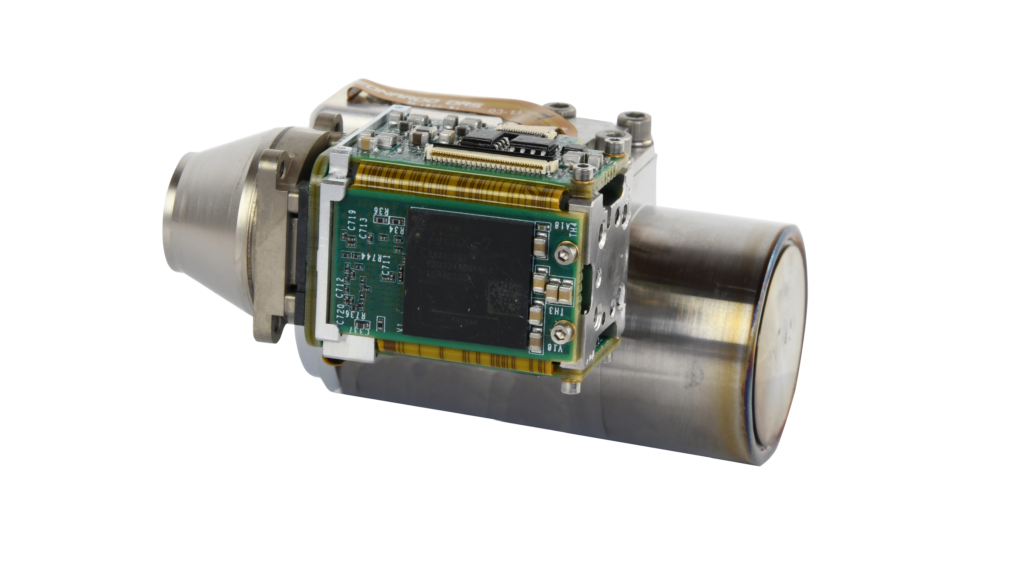 HexaBlu™ weighs just 295 grams and displaces only 80 cm3, giving it an exceptionally small profile. The camera core outperforms its predecessors, delivering four times as many pixels in the same volume. Ultra-low SWaP (size, weight and power) makes HexaBlu™ perfect for a range of applications, including UAVs (unmanned aerial vehicles), ground robots, gimbals, or dismounted applications like weapon sights.
"HexaBlu™ is small enough that… applications where you wouldn't traditionally think of putting a cryogenically cooled sensor are now in play," says Brett Breazeale, Vice President of Programs at Leonardo DRS EOIS.
An impressively long run-life (>27,000 hours / ~3 years) means that HexaBlu™ also excels at applications requiring long uninterrupted periods of operation, such as security and industrial monitoring.
The camera core features 14-bit digital video and a comprehensive suite of onboard image processing functions, including two-point non-uniformity correction and bad pixel replacement at a standard 30Hz frame rate. At the same time, systems integration is seamless, thanks to a standard Camera Link® output and low power requirements.
Currently, HexaBlu™ can be configured with 30 mm, 150mm, and 200mm lens options. However, zoom options are currently in development.