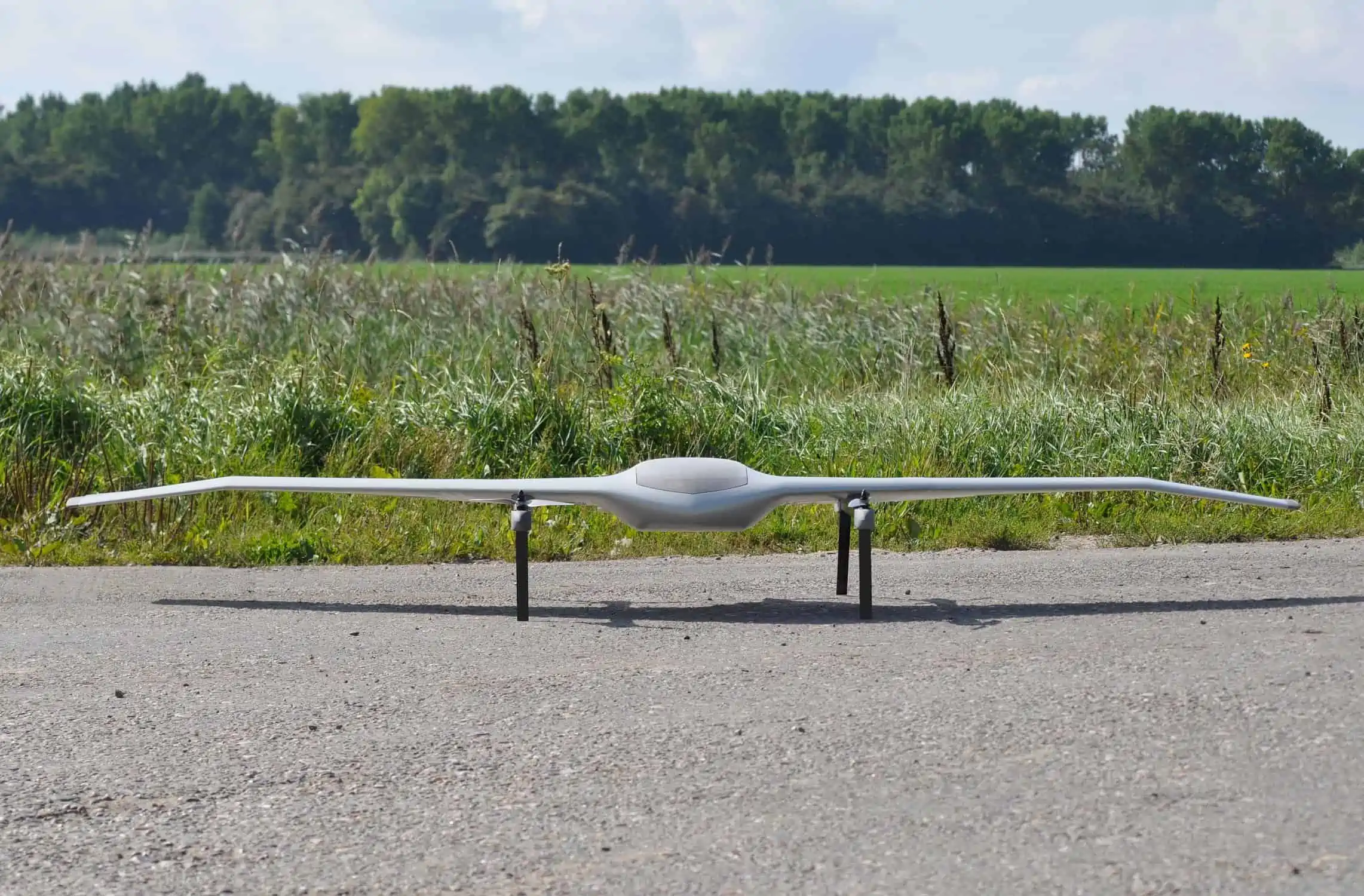 Dutch drone manufacturer DeltaQuad has launched the Evo, a fixed-wing electric UAV (unmanned aerial vehicle) with Vertical Takeoff and Landing capability. The Evo is designed for mapping, inspection, and surveillance applications and will be available in both commercial and military configurations.
The Evo's innovative wing shape brings aerodynamic efficiency, improved wind resistance and the possibility to operate two sensor payloads simultaneously in a single flight. The Evo's modular design also significantly reduces maintenance costs.
The two universal payload bays, with a total carrying capacity of 3 kg, can house a range of sensors for surveillance, mapping, multispectral imagery and LiDAR. This makes the platform suitable for a variety of tasks and allows for easy customization and integration of future sensors. The robust fiberglass, carbon and Kevlar airframe makes the Evo suitable for intensive use.
With Auterion Skynode onboard, the Evo system can connect to Auterion Suite, delivering data in real-time, while the drone is performing its mission. The Auterion OS which runs on Skynode provides a range of flexible connectivity options to enable data workflows, custom apps, and AI for enterprise and government customers.
"About two years ago, we noticed requirements for eVTOL drones were changing. We saw a rapidly growing demand for increased flight times and flexible payload options, with a lower total cost of ownership," says Douwe Zeeman, CEO of DeltaQuad.