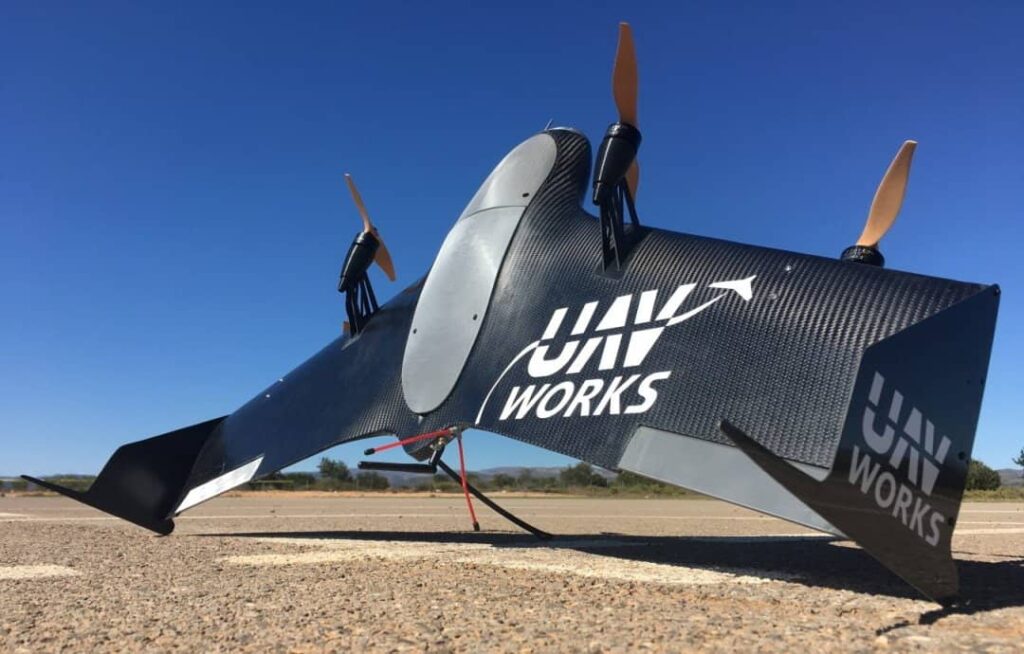 UAV Works has confirmed that it has successfully completed the ETHON Project, which aimed to develop an emergency management system in Spain for the extinguishing of forest fires. The system uses a network of drones and sensors, linked via 4G and other long-range point-to-point communications, to provide actionable intelligence to a command post for emergency response.
The project, which was initiated as part of a special plan by the regional government of Valencia to combat the risk of forest fires, was undertaken in conjunction with Pyro Fire Extinction and ETRA. UAV Works provided its VALAQ 360, a VTOL UAV (unmanned aerial vehicle) that can fly for up to 50 minutes and carry up to 5kg of payload, including thermal sensors. Pyro Fire Extinction provided special ground-based sensors, along with an automated launcher, that can be launched from the drone at strategic points, taking data on temperature, humidity, gases and automatically generating fire alerts. ETRA handled communications and also provided a web-based monitoring interface that allows emergency services to view captured data.
The simultaneous integration of the UAV, sensors and communications facilities provides an aerial observation platform at medium altitude and with high autonomy that can detect hot spots in the area affected by the fire, and provide delimitation of the perimeter and dissemination of control beacons.