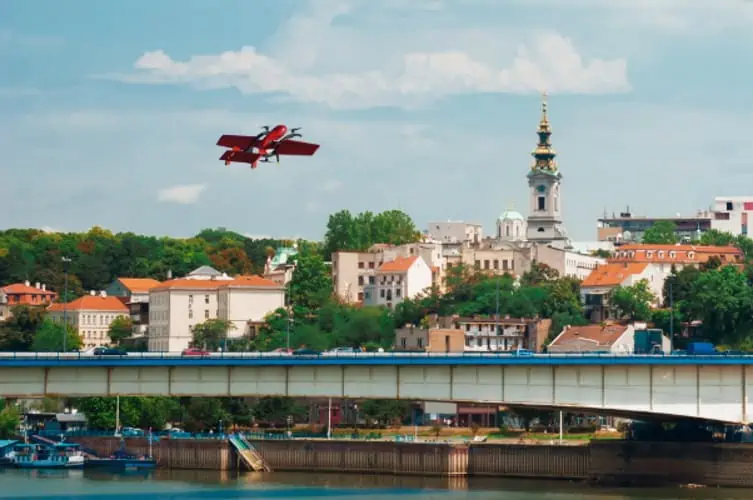 FIXAR has confirmed that it has joined the Urban Air Traffic Management (UATM) Development & Demonstration Project, an initiative supported by the EU's European Institute of Innovation and Technology Urban Mobility. The project, led by the Istanbul Kultur University Technology Transfer Office, aims to bring together experts from government, business and education to develop solutions for enhanced urban air mobility that will help solve air quality and congestion problems.
FIXAR is working together with the project's technical team and providing a full-stack drone solution for flight and system integration in order to demonstrate real-time examples of possible solutions. FIXAR is also taking the role of lead commercialization partner for an RIS (Regional Innovation Scheme) innovation project.
The solution will use innovative operational research algorithms developed by the project partners, and evaluation of the effectiveness of the algorithm will be demonstrated through real-time simulations and drone flight demonstrations.
The first demo flights are expected to transport blood samples or medical products between medical facilities, with the drones communicating with the UATM center. The first demonstration will take place in Belgrade this year, with the second phase scheduled to take place in 2023 in Istanbul, Riga, Terrassa and Belgrade.
The consortium partners for the first phase of the project include:
Istanbul Kultur University, University, (Istanbul, Turkey)
FIXAR AERO SIA, SME, (Riga, Latvia)
ISBAK (Istanbul IT and Smart City Technologies Inc), City Company, (Istanbul, Turkey)
FERROVIAL, Company, (Madrid, Spain)
Ada GUZEY Engineering, SME, (Sivas, Turkey)
University of Belgrade – Faculty of Transport and Traffic Engineering, University, (Belgrade, Serbia)
City of Belgrade, City, (Serbia)
Yulia Druzhnikova, Co-founder and Director of Global Expansion at FIXAR, commented: "The FIXAR team is pleased and honoured to take part in a project that is covering a highly relevant subject for the unmanned aerial vehicle industry. We see that management systems for low airspace traffic are necessary and fundamental as drones are becoming more accessible and the number of users increase. As drone applications continue to expand and improve, we expect a continuous increase of the amount of aircraft in low airspace."
Alparslan Güzey, Deputy Director and Project Manager at Istanbul Kultur University Technology Transfer Office, stated: "It is inevitable for urban traffic management to make the shift from the current human-controlled system to an autonomous system in urban airspace and thus enabling the capacity to open the airspace to a large number of users. Therefore, we are looking to develop an automated UATM system targeting urban air mobility, which is a specific area of future mobility."