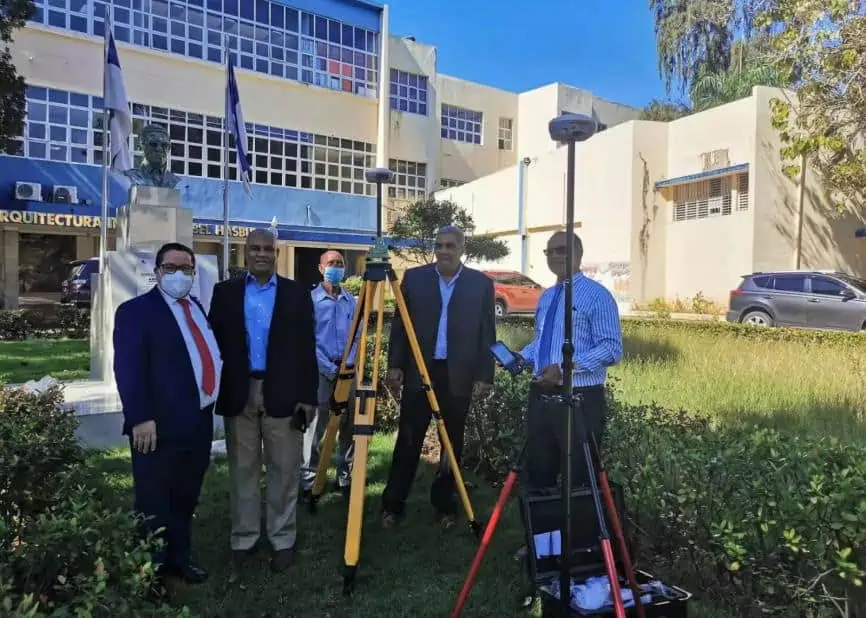 ComNav Technology has confirmed that, in conjunction with FUNDCORSRD (Foundation for the Establishment of the Network of Permanent Stations in the Dominican Republic), it has donated two of its N3 IMU GNSS receivers to the Surveying School of the Autonomous University of Santo Domingo (UASD).
The donated receivers will be used by UASD students to carry out fieldwork involving specialized topography and geodesy, and thus build the academic knowledge and practical skills required by real-world surveying professions.
The N3 receiver features 1198 channels, tracking of all current and planned GNSS constellations, enhanced UHF for up to 15km working range, an improved high-precision IMU, and over 24 hours of battery life. The system uses an advanced algorithm that delivers 2cm accuracy with 60° tilt, and is ideal for a range of survey tasks requiring high accuracy and reliability.
ComNav has already established a CORS network for surveyors in the Dominican Republic. This network makes use of the company's M300Pro GNSS receiver and AT600 choke ring antenna.
Dr. Wang, ComNav's Chairman of the Board, commented: "ComNav is always open for academic projects. We have cooperative relationships with many universities and have also built a GNSS Open Laboratory. The more researchers that participate in applications involving satellite navigation, the more solutions will appear, and the better our lives will be."