Dedrone has successfully implemented a citywide airspace security deployment in a major metropolitan city in Southern Europe, deploying less than a dozen DedroneSensors to detect, track and locate drones and their pilots across the city center.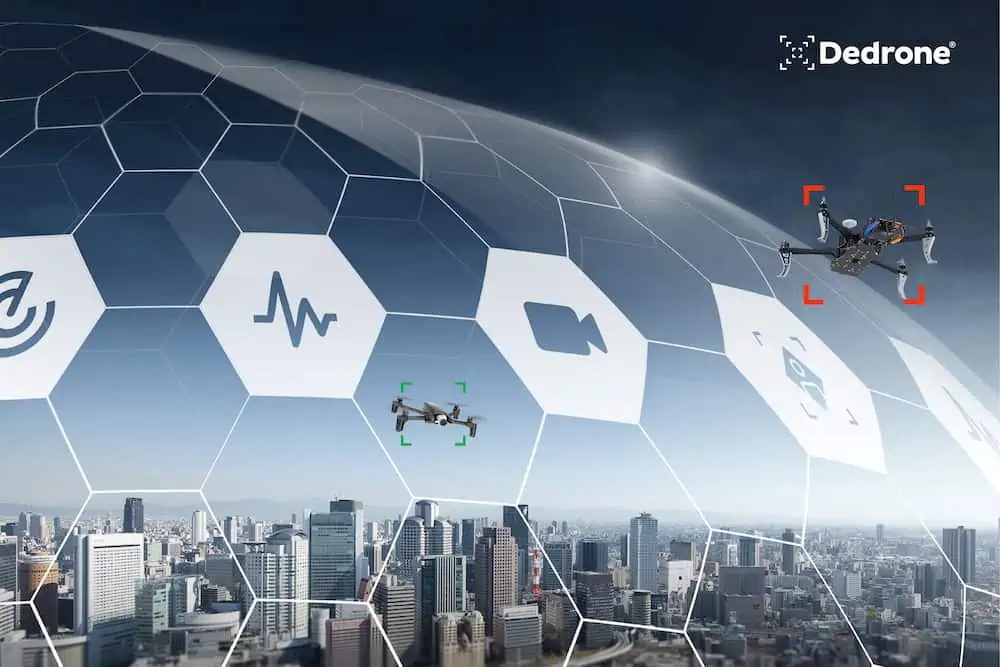 The protected area includes internationally renowned tourist destinations, corporate and shopping districts, residential areas, and a port encompassing 50 square kilometers.
This citywide deployment follows short-term installations in European capital cities, including Berlin. The Dedrone Southern European city installation was launched in November 2020, revealing between 120-200 alerts of unauthorized drone activity per day and a 60% increase of unauthorized drone activity over the last six months.
"Cities of the future are embracing the integration of drones for productive uses including deliveries, inspections, and public safety, while also considering how to manage traffic and differentiate between authorized and unauthorized drones or even malicious drones," shares Aaditya Devarakonda, CEO of Dedrone.
"With public safety as our highest priority, Dedrone's smart airspace security for cities allows local government and law enforcement to comprehensively monitor their airspace of all drone activity, including higher risk areas like critical infrastructure sites, airports, correctional facilities, and high-traffic pedestrian areas."
Dedrone collaborates with local governments to develop a centralized, smart airspace security network that monitors cooperative and non-cooperative drone traffic. Dedrone's Airspace Security-as-a-Service model enables local governments to access airspace intelligence and insights as a utility across the monitored area. Dedrone's smart city offering will continue to roll out to additional cities in Europe and the U.S. in 2021 and 2022.
Find manufacturers of Unmanned Traffic Management Technology >>