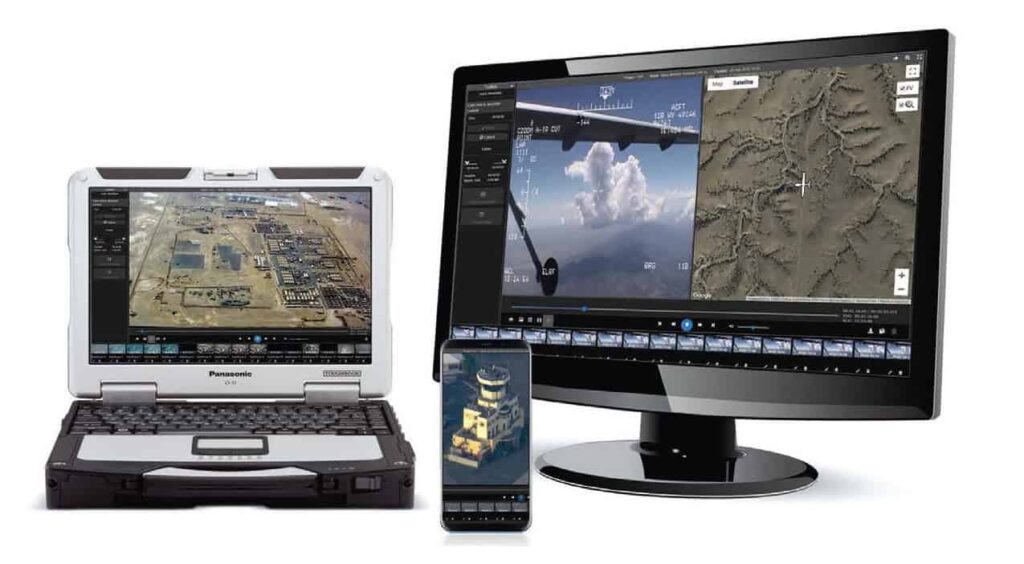 VITEC has launched version 8.1.1 of FITIS (Fully Integrated Tactical IPTV System), the company's rapidly-deployable end-to-end full motion video solution. The new version enables full multicast IP video combined with KLV meta data analysis for applications such as signals and ISR (intelligence, surveillance and reconnaissance) on platforms such as UAVs (unmanned aerial vehicles), and can be deployed on any software browser using HTML5 technology.
The FITIS software can handle unlimited users and video streams, and security profiles ensure that only those authorised to view content can do so. The system also allows for real time logging of comments, searching, clipping and recording of video, both local and remote. FITIS can be enabled on many platforms, from full command and control centres to in theatre operations as a ruggedized platform. The system can also support video wall, digital signage, mosaic view and screen display options, allowing it to expand depending on requirements.
Supporting up to full 4K resolution and HEVC (H.265) and AVC (H.264) codecs, the MISB and STANAG 4609 compliant software can support dissemination of video on both LAN and WAN. FITIS will be showcased at the DSEI 2021 exhibition in London.
Mark Rushton, Business Development Director at VITEC, commented: "Our latest FITIS update adds considerable improvements and will integrate easily into any military environment, making it simpler than ever to process, archive, index, manage and disseminate tactical ISR video and metadata content.. FITIS enables government and military entities to quickly process and exploit live and recorded video assets to create actionable, real-time intelligence. This in turn allows those in charge to make complex mission critical decisions in the most informed way possible."
Find developers of Video Processing Solutions for Unmanned Systems >>