AERTEC's TARSIS 75 Unmanned Aerial System (UAS) has carried out a flight campaign at the facilities of the El Arenosillo Experimentation Centre (CEDEA) for the Spanish Ministry of Defense.
This flight test is the first time that a laser designator that complies with the STANAG 3733 standard has been integrated into a Class I unmanned system in Europe.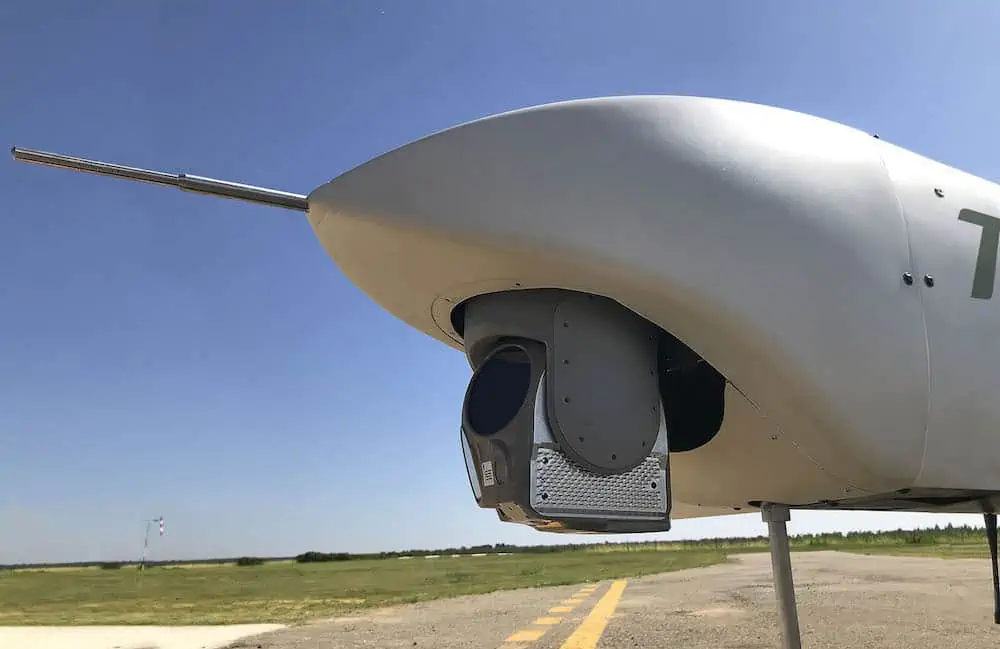 The campaign was carried out within the framework of the RAPAZ Program promoted by the Ministry of Defense's Directorate-General of Weapons and Materials (DGAM – Dirección General de Armamento y Materiales).
The TARSIS 75 UAS is in the 75 kg category and has been designed and built specifically to deliver high load integration capacity (up to 12 kg) and long flight time (up to 12 hours).
The UAS executes its complete flight plan, including take-off and landing, in a fully automated way, but it can still be commanded manually at any time.
This new capability is designed for artillery fire support missions where laser guided weapons are used and is in addition to the artillery fire correction capability already implemented in the TARSIS 75.
In addition, AERTEC is developing in parallel guided weaponry for UAS, which will complement the designator capability and provide full strike capabilities.
The gyro-stabilised system incorporates pulsed laser designator capability and Intelligence, Surveillance and Reconnaissance (ISR) capabilities based on electro-optical and mid-band infrared sensors to locate and identify targets at long range, both in day and night-time operations.
TARSIS continues to be a category leader in ISR capabilities related to the protection of the Armed Forces, both for fixed installations and convoy escort. Thanks to this new technological milestone achieved by the TARSIS 75, Class I tactical unmanned systems can now also enter these types of operation.