Sentient Vision Systems, a leading developer of computer vision and artificial intelligence (AI) software solutions, has partnered with Unmanned Systems Technology ("UST") to demonstrate their expertise in this field. The 'Gold' profile highlights how their imagery analysis systems provide autonomous real-time object detection and tracking capabilities for UAVs (unmanned aerial vehicles).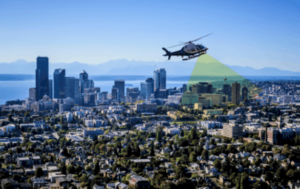 Kestrel Land provides high-precision automated real-time moving object detection for UAV EO/IR platforms. The open architecture system is sensor- and datalink-agnostic and can easily interface with almost any commercially available drone cameras.
The AI-enabled software performs full motion video processing, continually examining over 60 factors frame-by-frame to detect moving objects such as humans or vehicles that may be too small for a human operator to pick up or are on the periphery of the scene. The software clearly marks targets of interest and can track full movement history as well as provide predicted future paths.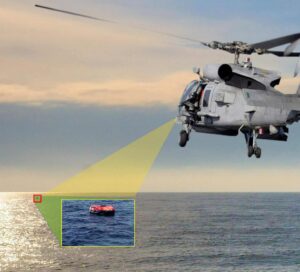 Kestrel Maritime provides automated moving object detection for wide-area maritime surveillance in conditions up to Sea State 6. It allows operators of UAV electro-optical or infrared sensors to track targets in full-motion video as small as a couple of pixels square that would otherwise be lost in darkness, haze or breaking waves.
With the ability to detect small wooden or fibreglass vessels, people, debris, fishing buoys and fast boats, Kestrel Maritime allows operators to determine the geolocation, size, speed and direction of a target and its movement history in real time. The specialized Search & Rescue (SAR) mode focuses on detecting up-turned hulls of small boats as well as life-saving equipment such as lifejackets and life rafts, resulting in much quicker time to rescue.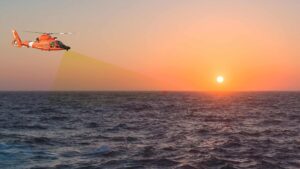 ViDAR (Visual Detection and Ranging) Maritime is a wide-area optical search system that uses computer vision and deep learning to autonomously find objects on the surface of the ocean in conditions up to Sea State 6. Featuring an external camera layout tailored to the specific drone platform and use case, and onboard low-SWaP processing electronics, it provides more than 300 times the coverage of existing EO/IR systems.
ViDAR Maritime provides operators with thumbnail images and coordinates of each object detected in real time. Upon selection of an image, it initiates automatic cross-cueing of the UAV's primary sensor to objects of interest for closer inspection. The versatile system features specialized configuration profiles for search & rescue and wide area search, and can be tailored towards a variety of fixed-wing and rotary drone platforms.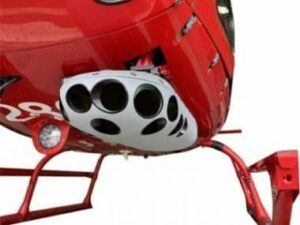 The VMS-5 ViDAR Pod provides an easy way to deploy and integrate ViDAR Optical Radar capabilities onto fixed-wing or rotary UAVs for search and rescue or surveillance operations. The low-SWaP system features an array of multi-camera EO and Long Wave IR sensors to provide 180-degree search coverage in front or the aircraft, supporting both daytime and night-time operations.
The VMS-5 ViDAR Pod is compatible with COTS mounting systems and wing strut mounts, and we can also provide bespoke mounting solutions for specific drone platforms.
To find out more about Sentient Vision Systems and their computer vision and AI software for UAVs, please visit their profile page:
https://www.unmannedsystemstechnology.com/company/sentient-vision-systems/