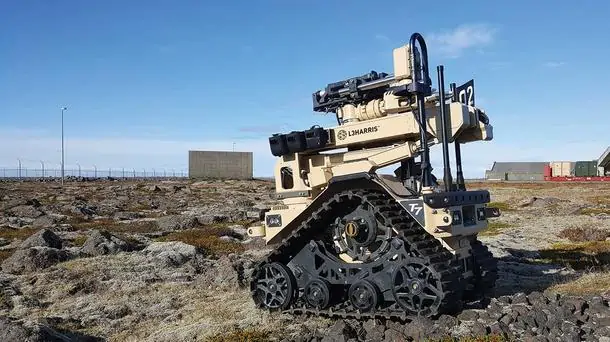 L3Harris Technologies has completed its delivery of 122 of its T7 explosive ordnance disposal (EOD) robots to the UK Ministry of Defence (MOD) under Project STARTER. The new T7 UGVs (unmanned ground vehicles) were sourced as a replacement for the MOD's existing aging fleet of remote-controlled vehicles, which has been in service since 1995.
The MOD contracted L3Harris initially to deliver 56 robots in 2017 and extended the program in 2019 to 122 units. L3Harris met each delivery milestone on time over a 30-month period despite the difficulties presented by the COVID-19 pandemic.
The T7 has been designed with a combination of strength and durability that allows it to undertake EOD missions without the need for costly repairs. Purpose-built to operate in extreme conditions, it features a unique haptic grip controller that provides the precision required for complex tasks, keeping soldiers out of harm's way.
The British Army has deployed the T7 robot in the UK, Cyprus, and Gibraltar, and the UGV is also being actively trialled and assessed by a number of other military and law enforcement agencies around the world.