Plymouth Rock Technologies Inc. has signed a contract for the sale and delivery of Unmanned Aircraft Systems (UAS) to the Durrell Wildlife Conservation Trust to enable critical environmental operations in Madagascar.
The sale follows the success of a 2019 trial which saw a team of conservationists from Durrell, alongside researchers from Liverpool John Moores University, visit Lac Alaotra to trial the use of drone-based thermal infrared cameras as a new way of monitoring lemurs and identifying potential poachers.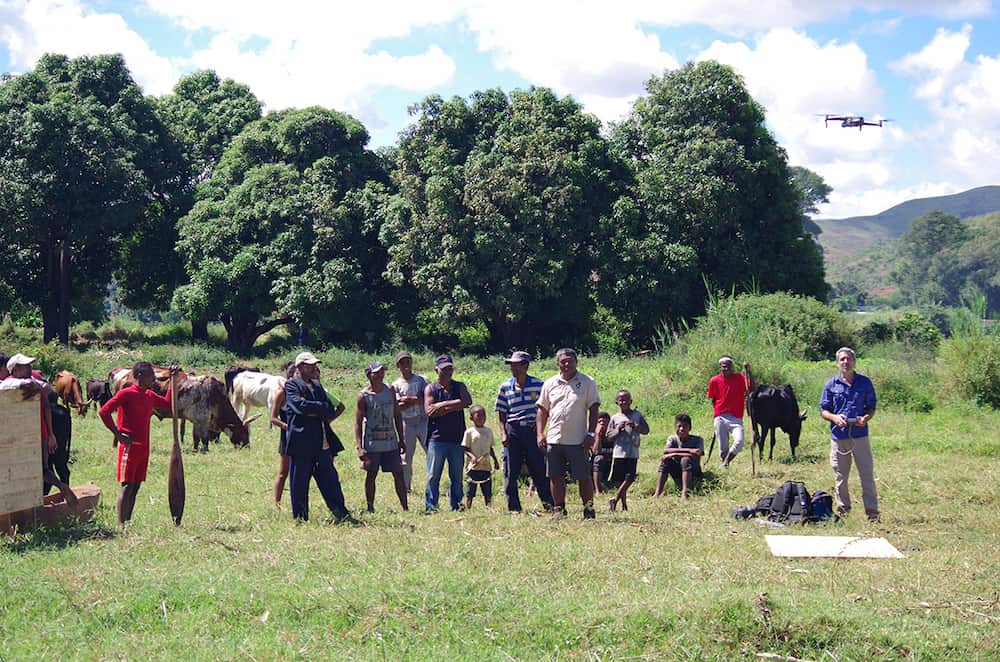 Flying drones over large areas of otherwise inaccessible marshes and detecting the lemurs from their body heat, allowed the team to obtain accurate estimates of their population size.
In a single 20-minute flight, the drone was able to cover a greater area of the marsh than a canoe team could cover in two days, hugely increasing the efficiency of the surveys.
The infrared trial had an immediate measurable impact on efficiencies to aid Durrell's work towards rebuilding healthy wetlands for wildlife, and the people that rely on them.
Due to the success of this trial, the team received a large research grant from United Kingdom Research Innovation (UKRI) to continue the development of this monitoring system.
"This project captivated the entire PRT/Tetra team," stated Carl Cagliarini, Chief Strategy Officer of Plymouth Rock Technologies. "We are honored to have been chosen to supply our UAS technologies to this project and are thrilled to be working with Durrell and LJMU / AI Conservation.
"AI being used to assist in endangered species conservation is a tremendously important technology application. We also look forward to further collaboration with the team at AI Conservation on both their future efforts and other projects that we have identified that can leverage their capabilities," concluded Cagliarini.
Find suppliers & manufacturers of drone-based Infrared Cameras >>