UAV Radio, a leading developer of high-performance wireless data links for land, marine and aerial robotics, has partnered with Unmanned Systems Technology ("UST") to demonstrate their expertise in this field. The 'Silver' profile highlights how their proven communications solutions can be easily integrated into a wide range of UAVs (unmanned aerial vehicles), UGVs (unmanned ground vehicles) and UUVs (unmanned underwater vehicles).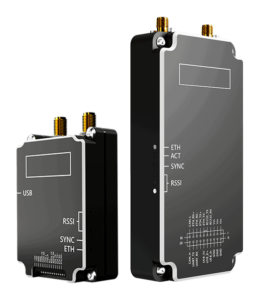 3D Link is a bi-directional data link for drones and robotics that combines separate control, telemetry and real-time Full HD video channels into one convenient device, doing away with the need for separate modems. With a throughput of up to 64 Mbps, it is ideal for both LOS (line of sight) and NLOS (non-line of sight) applications.
The full-duplex modem supports point-to-point, point-to-multipoint and relay networking topologies. Multiple drones can be controlled from, and their video feeds received by, a single ground control station (GCS) or conversely a single drone can be controlled by and communicate with several stations.
A unique retransmitting mode allows the radio to provide range extension even in urban and cluttered areas, allowing users to receive video directly from a distant drone and from other nodes in the relay at any time.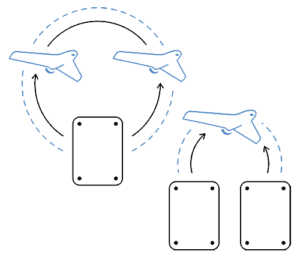 3D Link is available in two versions: regular, and 3D Link HP which features a transmitter with enhanced output power for greater range.
The lightweight, compact 3D Link is ideal for integration into UAVs and drone swarms, with the ability to support advanced networking capabilities such as MIMO and MANET. It is also highly suited to robotic ground vehicles working in urban and cluttered environments, as well as marine and maritime robotics platforms such as UUVs and AUVs (autonomous underwater vehicles).
To find out more about UAV Radio and their wireless data links for drones and robotics, please visit their profile page:
https://www.unmannedsystemstechnology.com/company/uav-radio/