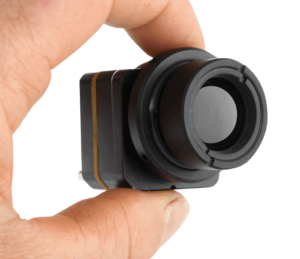 A new uncooled long-wave infrared camera core, featuring an industry-leading 10 micron pixel pitch uncooled VOx microbolometer sensor, has been debuted by Sierra-Olympia Technologies, Inc. Now the smallest pixel LWIR on the market, the Tenμm 640 delivers striking detail and sensitivity at 640 x 512 VGA resolution, in a compact and cost-effective package.
Made in the USA by Leonardo DRS, industry pioneers in high-sensitivity microbolometer technology, the series of lens-integrated cameras (no-lens also available) is distributed and supported in North America exclusively by Sierra-Olympia.
"The Tenμm is an exciting development for VGA resolution microbolometer sensors," said Chris Johnston, Sierra-Olympia's President. "The bulk of uncooled LWIR technology is in low resolution, as in 60 x 80 or 160 x 180. There are a lot of applications where that resolution works perfectly fine, but Sierra-Olympia has always been focused on the upper limits of sensitivity and resolution; on getting the maximum value and performance out of the latest technology available."
Watch the technical video:
Tenμm key specs:
Sensor: 10 μm 640 x 512 uncooled VOx microbolometer sensor
Lens models: 7.7 mm (49 x 40 °) / 15 mm (25 x 20 °) / 20 mm (18 x 15 °)
Sensitivity: <50 mK NETD / <30 mK w/ 3-D noise filter
Frame Rate:60 Hz (9 Hz option available)
Weight: 29 g (no lens)
As a longtime partner and North America's exclusive distributor for DRS Technologies, Sierra-Olympia has played an active role bringing the Tenμm to market as an evolution of the popular Tamarisk series of 320 and 640 LWIR camera cores.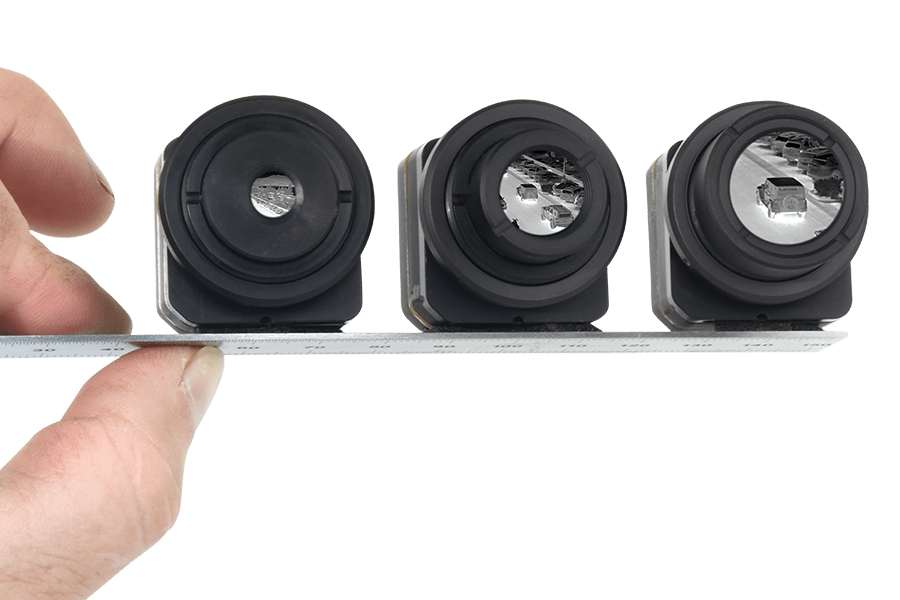 "Compared to the Tamarisk, the Tenμm is higher resolution, higher performance and lower cost, which is an increasingly-rare combination these days," said Jeff Leake, Sierra-Olympia VP of Sales. "The imagery and sensitivity these small cameras deliver is exceptional. Being distributed by Sierra-Olympia means the product is supported by a respected team of experts who work directly with customers to ensure successful integration, operation and follow-up support."
As a value add, Sierra-Olympia is completing development of USB and Gig-E feature boards that will integrate with the Tenμm 640 to make it more universal and easier to use out of the box. When released (expected summer 2021), those camera models will be available worldwide exclusively through Sierra-Olympia Technologies.