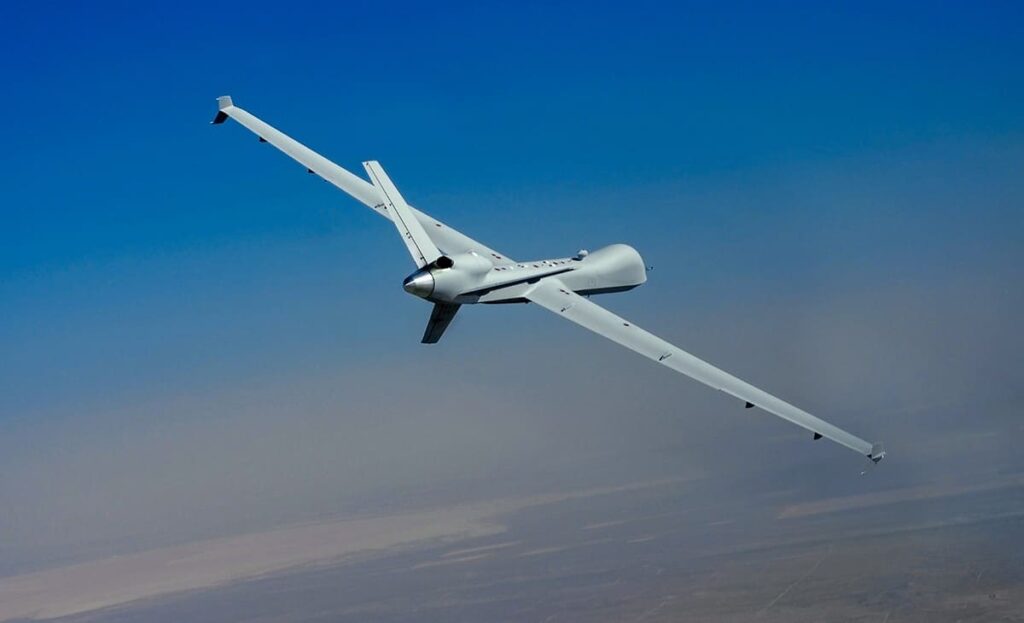 General Atomics Aeronautical Systems, Inc. (GA-ASI) has collaborated with the U.S. Air Force and L3Harris Technologies to further expand the mission capabilities of the MQ-9 Reaper unmanned aerial system (UAS). An MQ-9 equipped with the Reaper Defense Electronic Support System (RDESS) was flown by Air Force's 26th Weapons Squadron (WPS), in parallel with Advanced Battle Management System (ABMS) demonstrations conducted in Europe.
The RDESS is a broad spectrum, passive Electronic Support Measure (ESM) payload designed to collect and geo-locate signals of interest from standoff ranges. The system provides the Reaper with the ability to conduct electronic sensing well enough to provide high-quality intelligence but also keep safely away in friendly or international airspace.
The flights were accomplished via remote split operations that allowed the 26th WPS to both fly the aircraft and control the RDESS payload from within the United States while the MQ-9 flew in Europe. The UAS was also equipped with a high-capacity, solid-state digital recorder to collect Multi-Spectral Targeting pod data that will be used to further Artificial Intelligence (AI) and Machine Learning (ML) development.
J.R. Reid, Vice President for DoD Strategic Development at GA-ASI, commented: "The MQ-9 continues to demonstrate its robust flexibility. The ability to operate and disseminate information gathered from the advanced sensors carried aboard the MQ-9 is foundational to its role in the great power competition environment. Our efforts in AI and ML is further advancing the MQ-9's autonomous capabilities which will greatly enhance its mission resiliency during periods of contested electromagnetic spectrum operations."