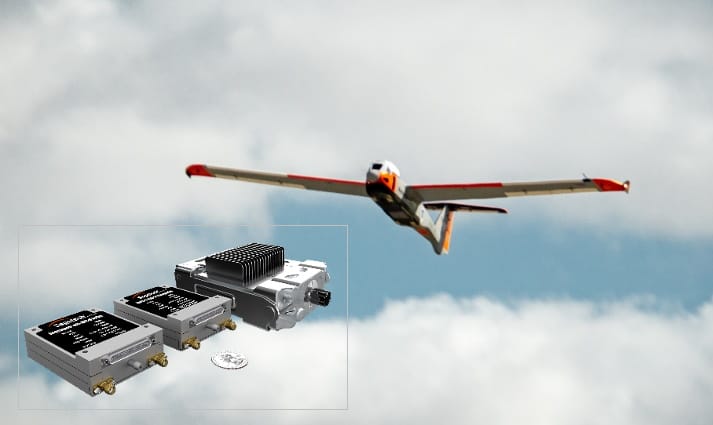 Sagetech Avionics has entered into an agreement with American Aerospace ISR (AA ISR) to integrate the company's Detect and Avoid (DAA) system into the AA ISR AiRanger UAV (unmanned aerial vehicle). The integration forms part of the AiRanger's Type Certification with the FAA.
The AiRanger is a fixed-wing UAV with a fuel-injection gasoline engine and an endurance of over 17 hours. It has been designed for commercialized airborne applications in challenging environments at large scale. The fuselage can be configured to carry multiple airborne payloads including remote sensing, communication network, and emergency response systems.
Sagetech's DAA system combines multiple core technologies into a single low-SWaP (size, weight, and power) solution that is suitable for use on commercial UAVs as well as urban air mobility (UAM) platforms. Sagetech's DAA system is ACAS-based, featuring technologies including a transponder, an interrogator, an ACAS-based DAA computer, software package, and other essential components. It is compatible with many off-the-shelf low-SWaP radar and other traffic sensors.
The two companies expect to have a certifiable prototype of the combined system ready for flight testing by the end of the year.
Tom Furey, CEO of Sagetech Avionics, commented: "Detect and Avoid systems are critical for beyond visual line-of-sight (BVLOS) flight and critical to the mission of the long endurance AiRanger aircraft. We are pleased to partner with the innovative AA ISR group to bring the world's first certifiable low-SWaP DAA solution to test flights."
Ali Etebari, General Manager of AA ISR, said: "American Aerospace ISR is pleased to partner with Sagetech for the integration of a certifiable DAA solution on our aircraft. We anticipate that this Detect and Avoid system will help facilitate Type Certification of our aircraft and enable our customers to fly commercial BVLOS missions safely in the National Airspace."