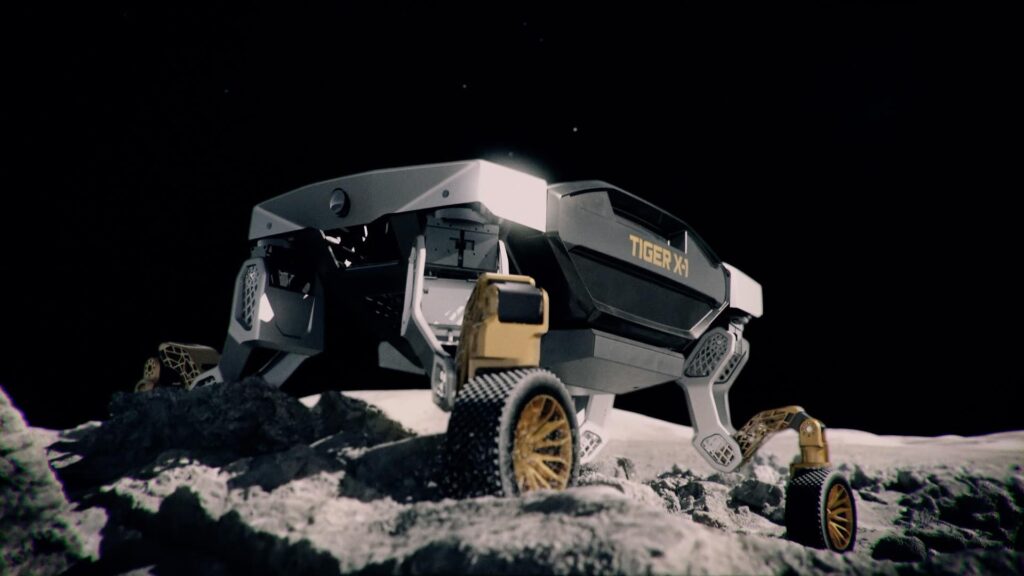 Hyundai Motor Group has unveiled the concept for the newest member of its Ultimate Mobility Vehicle (UMV) line. TIGER (Transforming Intelligent Ground Excursion Robot), which is the company's first unmanned ground vehicle (UGV), has been designed to traverse difficult terrain while carrying a variety of payloads.
The unique modular design of TIGER allows the vehicle to operate as a four-wheel drive vehicle or a four-legged walking machine. Envisioned as a mobile scientific exploration platform, TIGER also features 360-degree directional control, and a range of sensors for remote observation. The vehicle will also be able to connect to large UAVs (unmanned aerial vehicles) that can fully recharge that platform and deliver it to otherwise inaccessible locations.
The first version of TIGER, the experimental X-1, brings together a wide range of technological and design expertise. The project is being led by Hyundai Motor Group's New Horizons Studio, while working in close partnership with engineering design software company Autodesk. New Horizons Studio, headquartered in Mountain View, California, was established to capitalise on research and innovation leadership from Silicon Valley and other innovation hubs.
Dr. John Suh, Head of New Horizons Studio, commented: "Vehicles like TIGER, and the technologies underpinning it, give us an opportunity to push our imaginations. We are constantly looking at ways to rethink vehicle design and development and re-define the future of transportation and mobility."