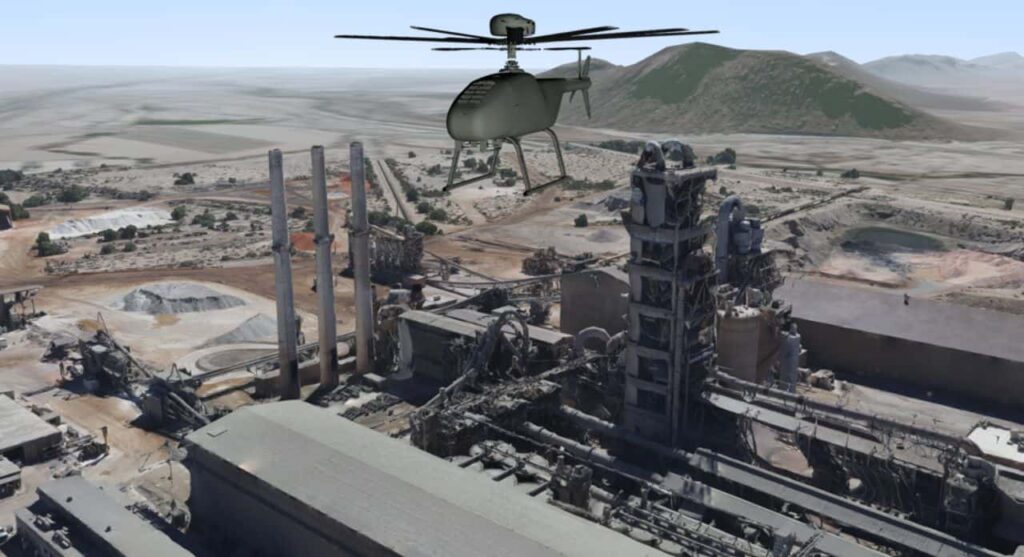 Steadicopter has partnered with UAS (unmanned aerial systems) simulation developer Simlat in order to provide a realistic training environment for operators of the company's Black Eagle UAVs. The simulation will allow pilots to safely train with Steadicopter's rotary unmanned aircraft platforms at their maximum capabilities.
Steadicopter's Black Eagle systems are small autonomous unmanned helicopters designed for tactical applications such as situational awareness and ISTAR (intelligence, surveillance, target acquisition and reconnaissance). They can be fitted with a variety of imaging, surveillance and communications payloads, and maritime variants are available for demanding naval missions such as anti-piracy, search and rescue, and offshore cargo delivery.
Simlat develops training and simulation solutions for any UAS platform, payload and mission, including immersive all-in-one systems based around real UAV ground control stations. Their customized products have been used around the world for a wide range of civilian and military applications.