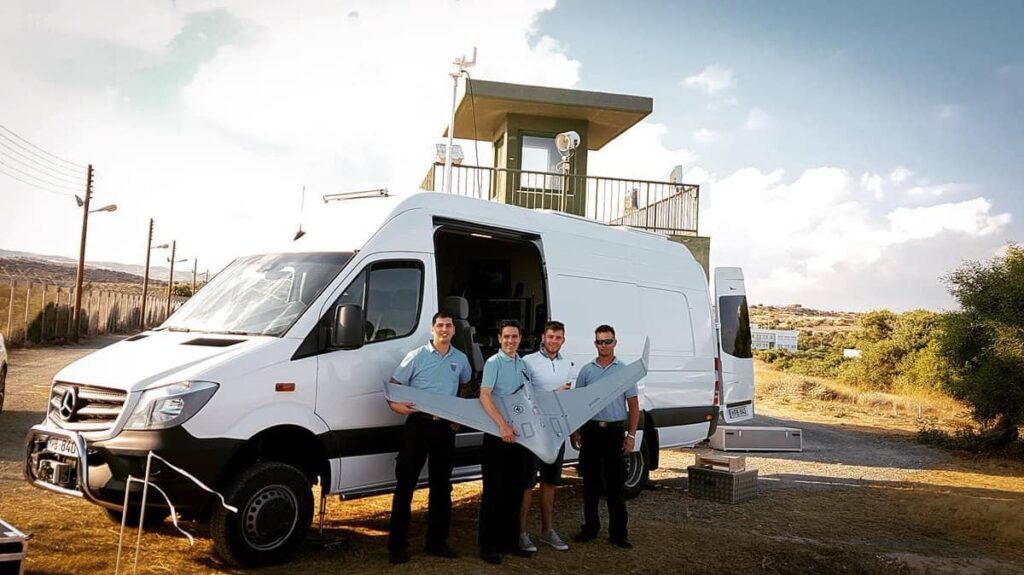 C-Astral has successfully upgraded its legacy Bramor C4EYE UAS (unmanned aerial system) for the Cyprus-based Joint Rescue Coordination Center (JRCC), which has been using the system for search and rescue missions for over four years.
The JRCC's SAR operations require aerial surveillance both on land and over the sea, and the group wished to enhance their existing system to achieve better mission performance and results. The JRCC uses a drone ground control station (GCS) that is integrated into a rapidly deployable tactical operations van, and the main requirement of the project was to extend optical surveillance capabilities beyond their existing network utilizing a stationary vessel traffic surveillance system.
Following an evaluation of the JRCC concept of operations, C-Astral engineers upgraded the legacy system with a state-of-the-art EYEX HD2 EO/IR payload, and also enhanced drone communications with a new digital IP link, extending range up to 50km LOS (line of sight). The upgraded system now provides JRCC with a multirole capability that handles SAR, naval traffic control and fire surveillance.