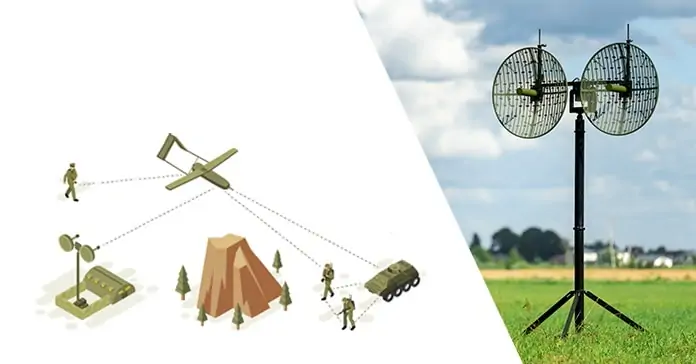 Octopus ISR Systems has launched a portable high-performance automatic tracking antenna system that enables high bandwidth, meshed video, voice, and data communications for networked UAVs (unmanned aerial vehicles), UGVs (unmanned ground vehicles) and other systems. It incorporates Silvus Technologies' StreamCaster tactical radios with Mobile Networked MIMO (MN-MIMO) technology.
Silvus' MN-MIMO is a state-of-the-art waveform that blends Coded Orthogonal Frequency Division Multiplexing (COFDM), Multiple Input Multiple Output (MIMO) antenna techniques, and Mobile Ad Hoc Networking (MANET) to deliver flexible and reliable digital communications. Tracking antenna MIMO techniques include spatial multiplexing, space-time coding, and TX/RX beamforming, which enables excellent high-throughput communication at a range of over 100 km. The operational frequency bands available range from 400MHz to 6GHz.
The rugged and durable system includes an environmentally-sealed heavy-duty pan-tilt unit and supports operations in all weather conditions, providing optimal connectivity . The tracking antenna system relies on an automatic tracking algorithm, automatic azimuth calibration, and 360° rotation. The portable design ensures easy transportation, with a weight of only 43 kilograms including the tripod (depending on the dish size for the selected frequency band) and the entire system fits in only one shippable military grade transportation case.
Konstantins Krivovs, business development manager for Octopus ISR Systems, commented: "Our integration of Silvus' MN-MIMO technology will provide secure high-speed and long-range communications and surveillance capabilities suitable for harsh and dynamic environments. Providing reliable high speed self-healing and self-forming MESH network communications for manned and unmanned aircraft applications will help our customers to achieve successful mission outcomes."