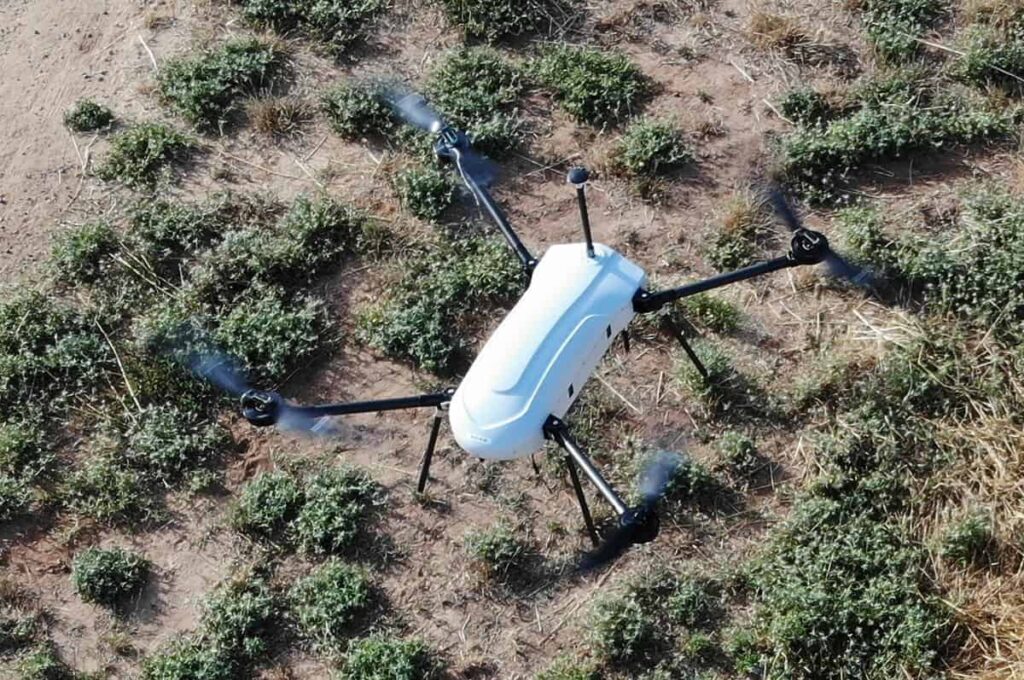 Elbit Systems' THOR, a multi-rotor Vertical Take-off and Landing (VTOL) miniature Unmanned Aircraft System (UAS), has successfully completed a series of environmental qualification tests. The completion of the tests comes ahead of a delivery of more than a thousand of units to fulfil a $153 million contract to provide a networked multi-layered UAS array to an army in Southeast Asia, which includes the THOR systems.
The environmental qualification tests measured the operational durability of the THOR mini-UAS under a range of extreme environmental conditions, as well as the aircraft's capability to withstand the physical stress requirements according to MIL-STD-810 standards. The tests demonstrated the capability of the system to maintain operability in temperatures varying from -40ºC to +65ºC, to withstand hard gusts of wind and rain and rough vibrations, and to resist penetration and damage from airborne sand and dust.
The THOR VTOL mini-UAS is designed to perform ISR (intelligence, surveillance and reconnaissance) missions in both the land and maritime domains. The electrically powered platform is capable of carrying up to 3 kg of payload, and has a flight endurance of up to 75 minutes, a maximum operational range of 10 km, and a flight ceiling of up to 2,000 ft.