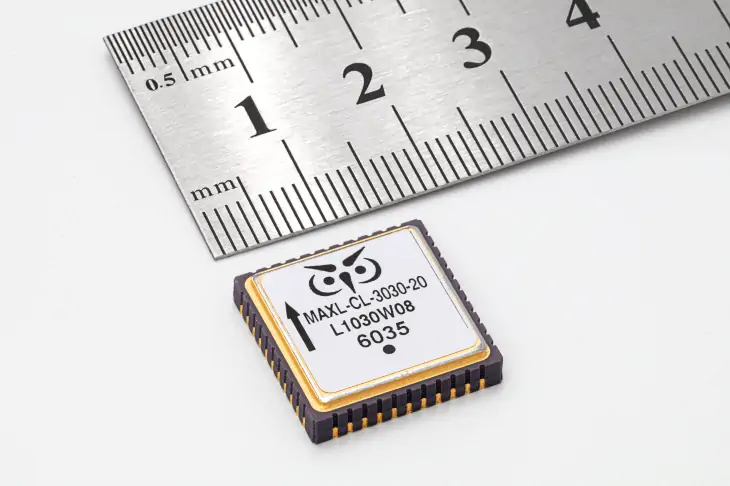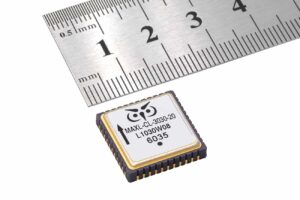 Physical Logic has released a new range of inertial-grade MEMS (Micro-Electro-Mechanical System) accelerometers. According to the company, the MAXL-CL-3000 family features the only closed-loop MEMS accelerometers on the market for aerial, land and marine applications such as UAVs (unmanned aerial vehicles), UGVs (unmanned ground vehicles) and USVs (unmanned surface vehicles). The accelerometers are available initially with sensing ranges of 15g and 30g, with 50g and 70g variants to be released in the near future.
The MAXL-CL-3030, the flagship product of the new MAXL-CL-3000 family, has been adopted by several IMU manufacturers worldwide, including in Israel and North America. The device enables customers to build an IMU (inertial measurement unit) that competes in price, performance and physical characteristics with traditional market leaders.
The high-precision MAXL-CL-3030 offers improved performance in factors such as scale factor linearity, bias stability and vibration rectification, and is a fully-integrated sensor enclosed in a specially designed and manufactured LCC44 ceramic package. A detailed performance analysis of the MAXL-CL-3030 accelerometer can be found on Physical Logic's website.
Aviram Feingold, CEO of Physical Logic, commented: "Compared to traditional electromechanical sensors, our MAXL-CL-3000 accelerometers meet the demand for low C-SWaP (cost, size, weight and power), offering unmatched performance alongside better value to IMU/INS manufacturers and users."
"The traditional defense industry is typically conservative, and replacing components based on new technologies tends to turn into a long process. However, the need for cost-reduction is driving an increasing demand for reliable MEMS accelerometers, and judging by the amount of inquiries we're receiving, MEMS accelerometers are becoming the new standard."