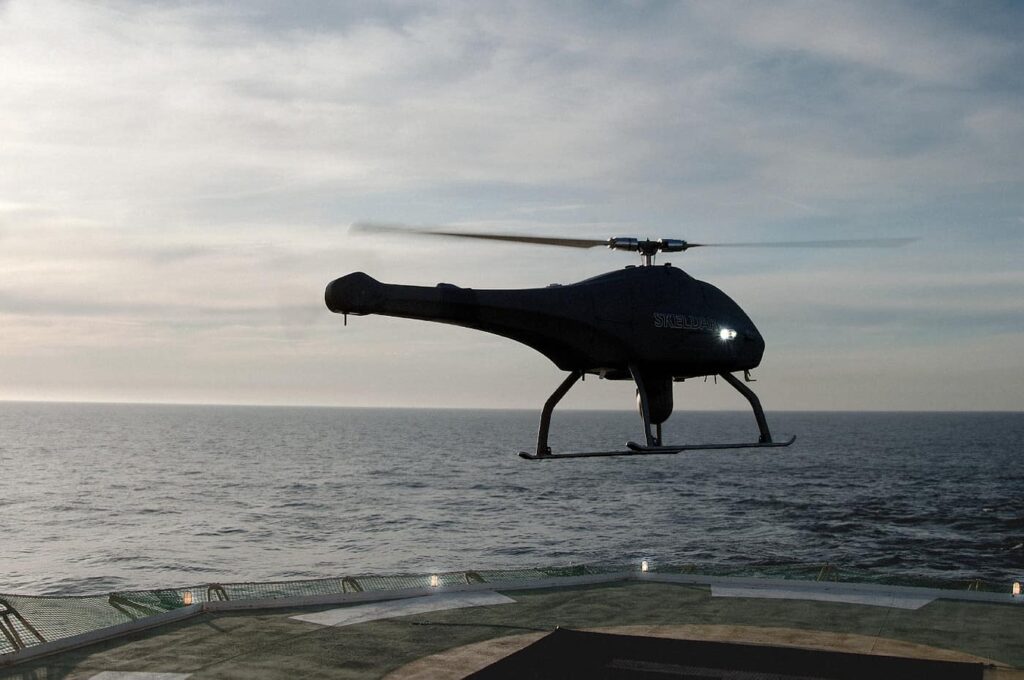 UMS SKELDAR has been awarded a contract by ECA Group to supply its SKELDAR V-200 helicopter UAS (unmanned aerial system) to a new naval mine countermeasures (MCM) program led by Belgium Naval & Robotics. The program aims to provide the Belgian and Royal Netherlands navies with twelve minehunting vessels equipped with various unmanned systems.
The VTOL (vertical takeoff and landing) SKELDAR V-200 UAV is an integral part of the new vessels' minehunting toolbox concept, which comprises a number of robotic platforms that will be used to undertake autonomous mine clearance missions at sea. In addition to the V-200, each vessel will also carry the following ECA Group systems:
Inspector 125 USV (unmanned surface vessel)
A18-M AUV (autonomous underwater vehicle)
T18 self-powered towed sonar
SEASCAN MIDS (Mine Identification and Disposal) ROV (remotely operated vehicle)
K-STER MIDS expendable ROV
The SKELDAR V-200 will provide the vessels with an "eye in the sky" intelligence, surveillance and reconnaissance (ISR) capability for greater situational awareness during minehunting missions.
Jean-Louis Sambarino, Program Director of ECA Group, commented: "We are very pleased to announce our choice of UMS SKELDAR as a partner to join this first world's navy program based on autonomous technologies. Together with Naval Group, we believe that strong partnerships and close cooperation are key to the success of this project."
Axel Cavalli-Björkman, CEO of UMS SKELDAR, said: "This is a significant contract win for us and confirms our market-leading capabilities within the maritime sector. The SKELDAR V-200 was conceived as a maritime platform, and we have continued a program of enhancements including technical, sensor and flight endurance along with improvements of our superior heavy fuel engine."
Cdr SG Claude Bultot, Programme Director for the Belgian and Royal Netherlands Navies, stated: "The SKELDAR V-200 is undoubtedly an essential asset in the stand-off concept. This UAV with its integrated sensors and endurance will improve the situational awareness and enhance the detection process in the mine threat area. Ultimately, this will result in a more efficient and safer mission for our valuable crewmembers."