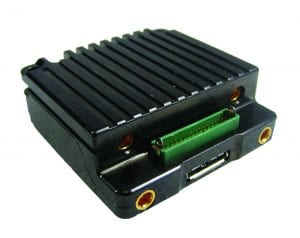 Domo Tactical Communications (DTC) has launched MeshUltra, a new wireless tactical IP Mesh waveform for use with the company's software-defined radios. The new waveform is designed for robust performance in hostile environments such as military and law enforcement missions with UAVs (unmanned aerial vehicles) and other autonomous systems.
MeshUltra delivers increased range, greater reliability and higher throughput and, combined with DTC's Interference Avoidance System (IAS) Cognitive Radio capability, can provide continued performance in the presence of interference that would bring down other wireless networks. This capability provides protection against jamming and also provides a solution to the challenge of battlefield frequency coordination.
The MeshUltra Tactical IP Mesh waveform allows data to be exchanged between wireless nodes in point-to-point, point-to-multipoint and multipoint-to-multipoint configurations. Unlike traditional wireless technologies, the DTC Mesh seamlessly reconfigures as nodes move, calculating which are in range and finding the best route to send data. If a node is taken out of action, the rest of the nodes continue to communicate with each other, as there is no single point of failure. DTC's proven auto adaptive modulation maintains a stable link even at the edges of range.
Rob Garth, Video Product Director at DTC, commented: "We are very excited to introduce MeshUltra to our customers. The market demands cutting-edge technology and we are continuing to listen and deliver on our promises."
Juan Navarro, CEO of DTC, stated: "The benefits of MeshUltra are already being realized by customers in the field. With the advantage of increased bandwidth options (1.25-20MHz) and the capability for at least 80 + nodes, plus an industry-leading selection of form factors, power levels and frequency bands, DTC can offer solutions for an ever-increasing range of customer requirements."