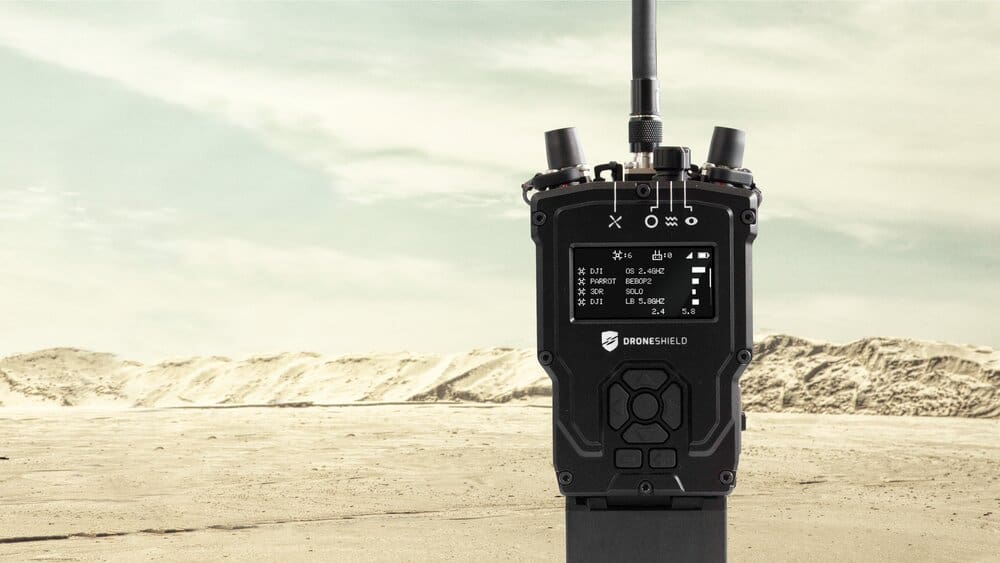 DroneShield has released the next-generation version of the company's body-worn drone detection device, the RfPatrol MKII. The MKII improves on the original RfPatrol design with increased ruggedization, a 40% size reduction, a weight decrease to 800g including battery, and other enhancements developed after a year of real-world usage.
The RfPatrol MKII is a completely passive non-emitting device, thus maximising its compliance with regional RF emission regulations and its availability to customers globally, as well making it ideal for applications where devices must be non-detectable to enemy forces. An optional Directional Antenna Unit (DAU) is available that allows the RfPatrol MKII to determine the direction of incoming threats.
Powered by DroneShield's proprietary SDR (software-defined radio) scanning technology, the RfPatrol MKII can recognise a wide variety of unmanned aerial vehicles (UAVs) and remote controllers, at distances of up to 4km. The unit is hardware and software upgradeable to expand capabilities and allow it to detect additional frequency bands.
Oleg Vornik, CEO of DroneShield, stated: "RfPatrol MKII continues our successful RfPatrol product line, providing dismounted personnel with a lightweight drone detection device. The product is future-proof, being compatible with additional drone frequency channels which will be enabled with future software releases. As with our other counter-drone products, customers receive regular software updates of threat databases which can be deployed on the devices remotely in the field in a secure manner. Further, in addition to being able to be used as a stand-alone, it is a perfect companion to our DroneGun product."