Scopito, a leading developer of visual data management solutions for drones and UAVs (unmanned aerial vehicles), has partnered with Unmanned Systems Technology ("UST") to demonstrate their expertise in this field. The 'Silver' profile highlights how their software platform processes large amounts of aerial inspection imagery, assisted by artificial intelligence (AI), in a 100% browser- and cloud-based platform.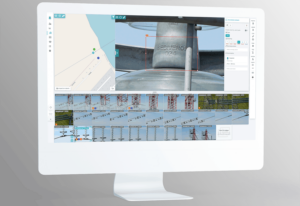 Scopito's drone data processing software allows users to manage thousands of images, tag and annotate faults and points of interest, and quickly generate fully customizable, professional reports. Images are safely backed up to the Scopito platform and can be easily shared with customers, repair crews and infrastructure specialists.
Scopito is a completely scalable solution, with upgradeable secure storage options available according to needs. License options include per-image, per-asset, and full enterprise license. Scopito also offer a white-label service, allowing users to seamlessly meld their own branding with Scopito's powerful functionality and save the expense and hassle of bespoke software development.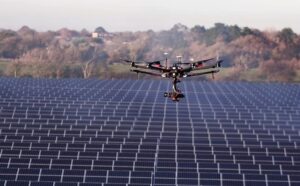 Scopito also features the option of on-premise installation for users who desire full control of the platform. Scopito can be installed on private servers to create a state of the art in-house solution, and can be easily integrated with leading asset management systems such as SAP, ESRI and IBM Maximo.
Customers have the option of sending their drone data to Scopito directly, saving valuable time and manpower by outsourcing data analysis. Scopito uses a blend of highly-trained analysts and sophisticated artificial intelligence techniques to identify faults in drone inspection imagery.
The Scopito solution is ideal for a variety of applications and industries, including wind and solar farm inspections.
To find out more about Scopito and their aerial imagery software for UAVs and drones, please visit their profile page:
https://www.unmannedsystemstechnology.com/company/scopito/