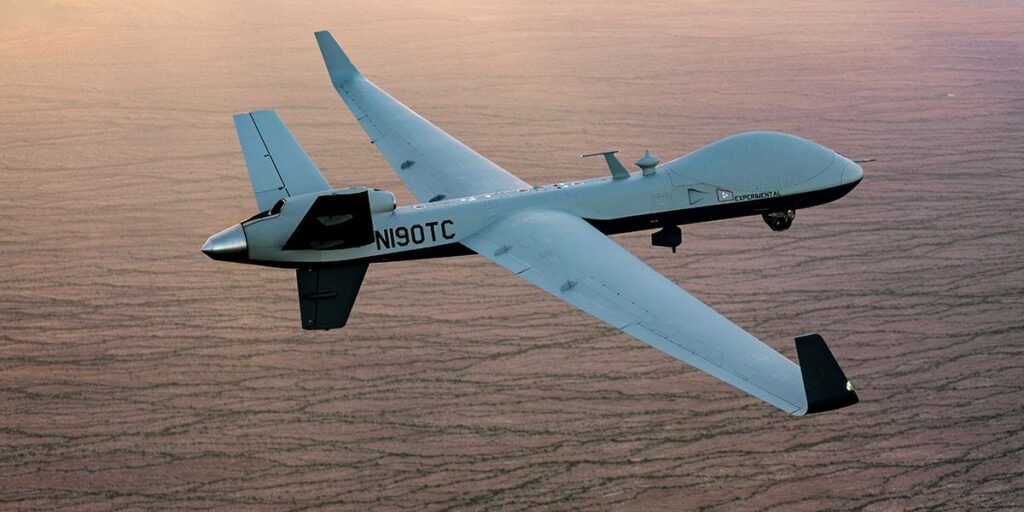 General Atomics Aeronautical Systems, Inc. (GA-ASI) has announced that it has selected Sociétés Anonyme Belge de Constructions Aéronautiques (SABCA) to supply Satellite Communications (SATCOM) radomes for the MQ-9B SkyGuardian and SeaGuardian Remotely Piloted Aircraft (RPA). SABCA is a member of Team SkyGuardian Belgium, the GA-ASI-selcted group that will be providing equipment for all MQ-9B aircraft.
Further to its recent qualification by GA-ASI, SABCA will soon officially begin production of the lightning-protected SATCOM radome for the worldwide fleet of MQ-9B UAS at the company's Limburg facilities in Belgium.
Development of the MQ-9B UAS began as a company-funded program to deliver an RPA that would meet the stringent airworthiness type-certification requirements of NATO and civil aviation authorities throughout the world. The MQ-9B will incorporate GA-ASI's Detect and Avoid System (DAAS), and is built for all-weather performance with lightning protection, damage tolerance, and a de-icing system.
The MQ-9B is being acquired by the United Kingdom Royal Air Force (RAF) as part of its Protector RG Mk1 program, and by the Australian Government for the Australian Defence Force (ADF) under Project Air 7003.
Linden Blue, CEO of GA-ASI, commented: "We're pleased to have SABCA as our supplier for MQ-9B SATCOM radomes. This is a complex, major component of the MQ-9B airframe, subject to strict manufacturing process requirements characteristic of type-certified aircraft production. I'm confident that SABCA is up to the task."
Thibauld Jongen, CEO of the SABCA group, stated: "We are very proud to be part of the MQ-9B project and to add GA-ASI to our customer list. This is a recognition of SABCA's expertise in complex composite structure and a first concretization of our excellent partnership with GA-ASI."