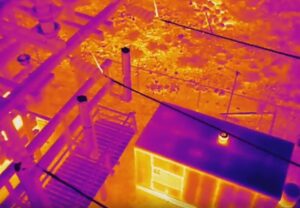 FLIR Systems, a designer and manufacturer of infrared imaging solutions for unmanned aerial systems (UAS) and other unmanned vehicles, has released an article outlining the essential specifications to be considered when buying a thermal imaging system for a particular application.
Read the full article on FLIR's website
The article explains the following aspects of thermal cameras:
Range – the entire span of temperatures the camera is calibrated to and capable of measuring
Field of View (FOV) – the extent of a scene that the camera will see at any given moment, determined by the camera lens
IR Resolution – how many pixels the camera has on the scene
Thermal Sensitivity/Noise Equivalent Temperature Difference (NETD) – the smallest temperature difference that can be seen with the camera
Focus – fixed, manual or automatic
Spectral Range – the range of wavelengths that the sensor in the camera detects
These important specifications need to be considered together when assessing the suitability of a thermal imaging camera for a particular application. For instance, when detecting subtle issues such as moisture, high resolution will only be useful if the camera also has high thermal sensitivity. To find out more, read the full article on FLIR's website.