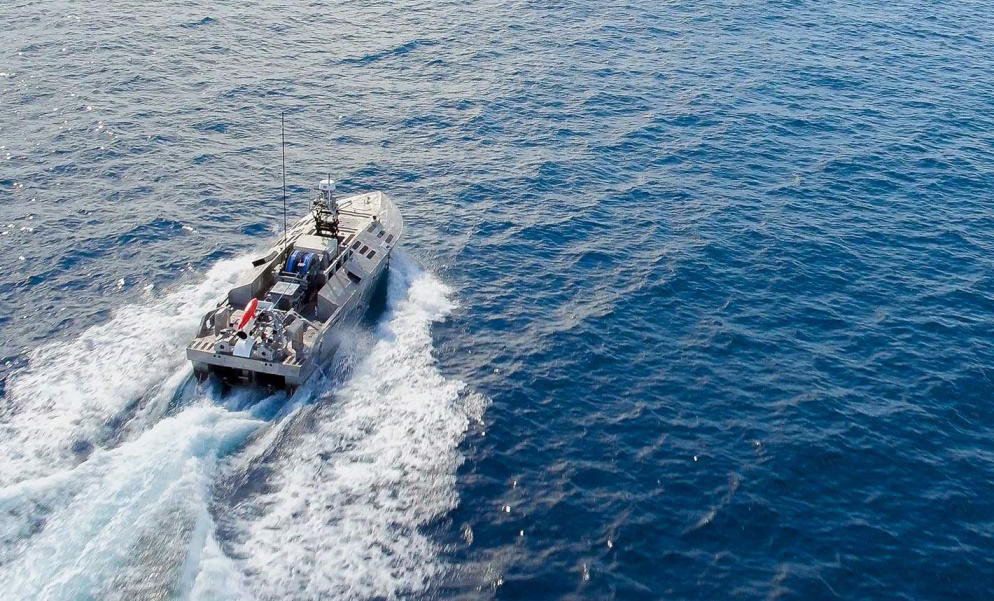 Textron Systems has announced that the U.S. Navy's Unmanned Influence Sweep System (UISS) Program, based on the company's Common Unmanned Surface Vehicle (CUSV), has achieved a Milestone C decision. This milestone allows the program to enter low-rate initial production (LRIP), with the Navy planning to award the production of three UISS systems to Textron Systems under the existing contract.
The UISS program is the U.S. Navy's first USV program of record, and is designed to provide the Navy with unmanned mine counter measures and capabilities in challenging maritime environments using interchangeable payloads and advanced sensors. The CUSV upon which this program is based is a multi-mission USV with the ability to carry multiple payloads including side-scan sonar, mine neutralization, non-lethal weapons, and intelligence, surveillance and reconnaissance (ISR) sensors.
Having recently completed Navy developmental test and operational assessment, the UISS is the first in the Navy's USV portfolio to reach this milestone. UISS is part of a comprehensive Mine Counter Measure Unmanned Surface Vehicle (MCM USV) strategy and is designed to be deployed from the Littoral Combat Ship (LCS) and vessels of opportunity.
Wayne Prender, Senior Vice President, Applied Technologies & Advanced Programs at Textron Systems, commented: "The Textron and U.S. Navy teams have worked diligently to reach this Milestone C decision. We recognize the time on the water and dedication of the testing teams which enabled us to enter this phase of the program."
Textron Systems is the prime contractor and system integrator for the UISS and MCM USV programs. Production will be completed at Textron's Hunt Valley, Maryland, and New Orleans locations.