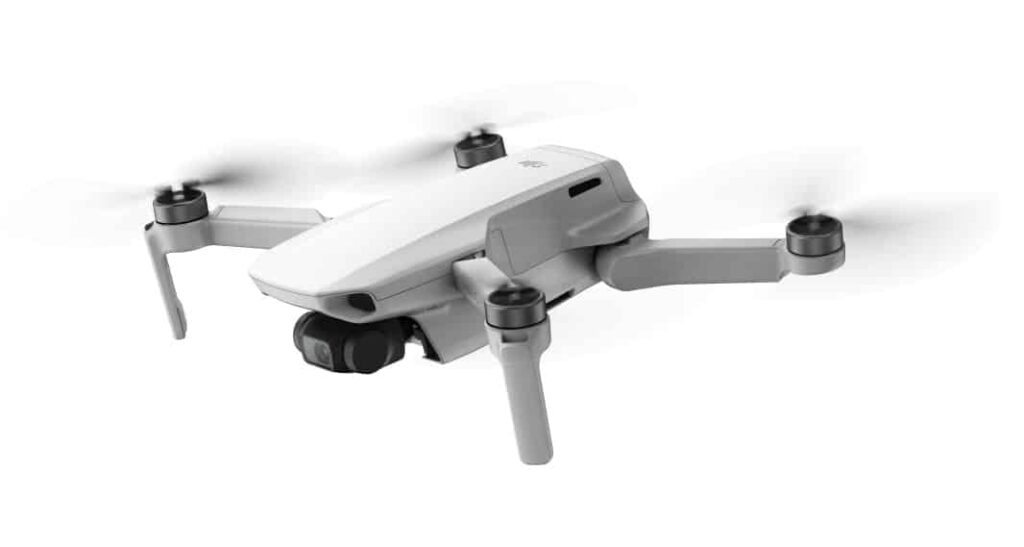 DJI has announced the launch of the Mavic Mini, a highly compact folding drone weighing just 249 grams and featuring an in-built camera for capturing high-definition photos and video. With a flight time of up to 30 minutes, Mavic Mini builds on the technological innovations developed in DJI's range of folding Mavic drones, from the original Mavic Pro through Mavic Air and Mavic 2.
Mavic Mini's camera, incorporating a 1/2.3-inch sensor and mounted on a three-axis motorized gimbal, captures stable, smooth 2.7K video at 30fps, 1080p at 60 frames per second, or 12-megapixel photographs. An HD live feed is delivered to the dedicated remote controller via Wi-Fi.
Mavic Mini incorporates advanced safety technology, including geofencing to help drone pilots avoid restricted areas, AeroScope remote identification to help protect sensitive locations, built-in altitude limits, and automatic return to the launch point if the drone loses connection to the controller or reaches critically low battery level.
Mavic Mini can be used with DJI's new DJI Fly app, which provides a simplified interface for flying and content creation, and features pilot tutorials and pre-set editing templates. Flight modes include Position (P) mode for basic operation, Sport (S) mode for more advanced capabilities, and CineSmooth (C) mode which lengthens braking time for smoother shots and more cinematic footage.
QuickShot pre-programmed flight maneuvers provide another easy way for pilots to capture footage in a variety of different styles. These include:
Rocket – Mavic Mini flies straight up into the air with the camera pointing downward following the subject. Set a height limit of 40, 60, 80, 100, or 120 feet.
Circle – Mavic Mini will circle around the subject at a constant altitude and distance.
Dronie – Mavic Mini flies backward and upward, with the camera tracking the subject. Set a height limit of 40, 60, 80, 100, or 120 feet.
Helix – Mavic Mini flies upward and away, spiraling around the subject. Set a height limit of 40, 60, 80, 100, or 120 feet.
Roger Luo, President of DJI, commented: "To design a drone as lightweight, compact yet capable as Mavic Mini was one of the most challenging projects we've ever tackled at DJI. Distilling top-of-the-line features into a palm-of-your-hand drone is the culmination of years of work, and we are ecstatic to bring a new class of drone to the DJI lineup. Mavic Mini's long flight time, ultra-light weight and high-quality camera makes it DJI's everyday drone – and most importantly, it's easy to fly, no matter your experience level with drones."