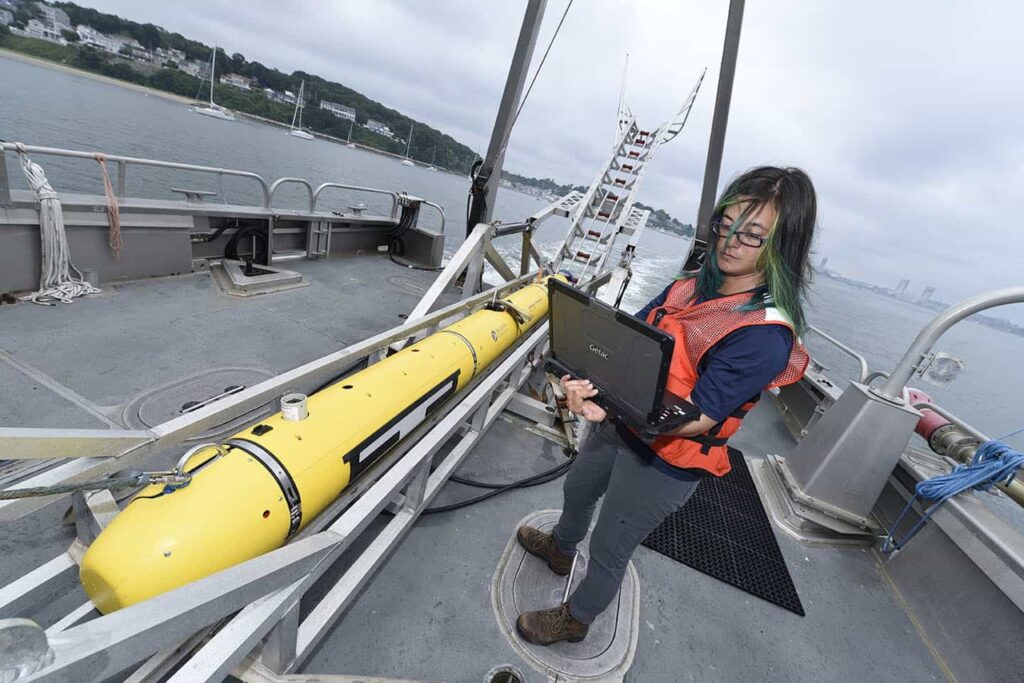 General Dynamics Mission Systems has announced the release of the latest autonomous unmanned underwater vehicle (UUV) in the Bluefin family, the Bluefin-12. The announcement was made at the Defense and Security Equipment International (DSEI) 2019 trade show in London.
The new UUV leverages the proven Bluefin Robotics autonomy technologies and core capabilities, delivering increased mission modularity and enhanced embedded intelligence for dynamic, long-endurance mission requirements.
With Standard Payload Interfaces (SPI) and open-architecture compatibility, custom sensors and payloads can be easily and rapidly integrated onto the Bluefin-12, which features a payload bay with a >4,000 cubic centimeter volume. The system can also be fitted with an optional turnkey survey package that provides capabilities including high-accuracy navigation, high-resolution sonar, environmental sensing, and integrated data processing.
Find suppliers and manufacturers of autonomous underwater vehicles >>
Andy Rogers, vice president of undersea systems at General Dynamics Mission Systems, commented: "The General Dynamics team has invested in a completely new generation of vehicles. The new Bluefin-12 provides superior design, high quality, excellent modularity and best-in-class reliability to deliver exceptional mission capability and range."
"We are proud to add the Bluefin-12 to our UUV family of products and to deliver both the Bluefin-12 and Bluefin-9 UUVs to Thales in support of the Royal Australian Navy's SEA 1778 program."