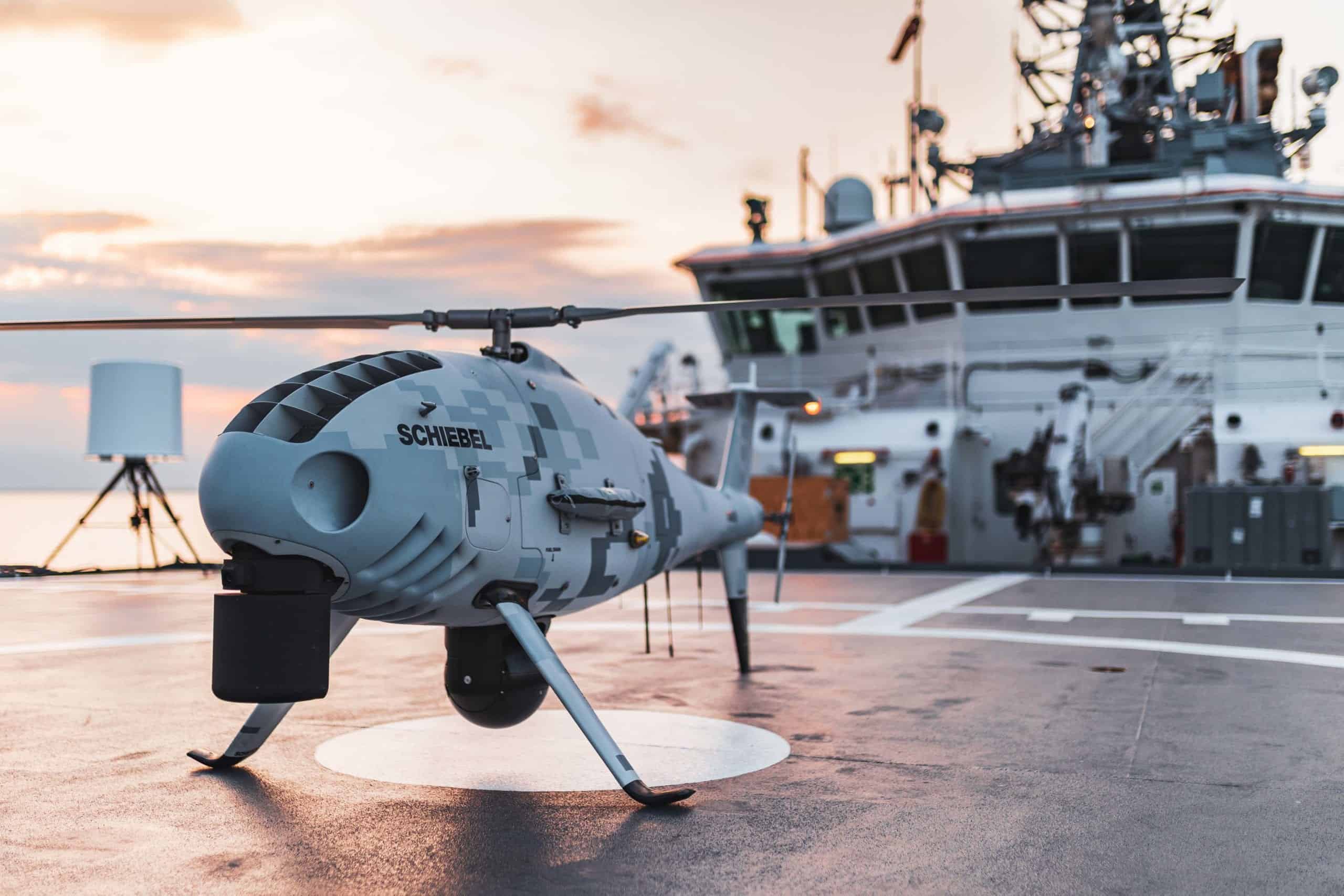 Schiebel's CAMCOPTER S-100 has performed a five-day maritime surveillance demonstration aboard Offshore Patrol Vessel (OPV) Turva.
The intense flight trials which took place at the end of August, were witnessed by top Finnish Border Guard officials as well as representatives from the Finnish Defence Forces, Finnish Customs, the Ministry of Agriculture and Forestry and the Finnish Meteorological Institute.
The CAMCOPTER S-100, Schiebel's VTOL UAS was chosen by the Border and Coast Guard Division of the Finnish Border Guard due to its proven results as a reliable UAS for ISR missions and its capacity to accommodate a variety of custom payloads.
To carry out the shipboard trials the S-100 was equipped with:
A state-of-the-art L3Harris Wescam MX-10 Electro-Optical/Infra-Red (EO/IR) camera
The Overwatch Imaging PT-8 Oceanwatch wide-area maritime surveillance payload
An Automatic Identification System (AIS) receiver
The CAMCOPTER S-100 successfully completed various day and night scenarios, such as searching, locating and recognizing objects, as well as surveillance for maximum situational awareness.
Speaking of the trials Hans Georg Schiebel, Chairman of the Schiebel Group said; "As we have seen during the trials, maritime ISR and search operations can derive significant benefits from the use of UAS. As a robust VTOL platform, the CAMCOPTER does not require any additional takeoff or recovery equipment, which makes it perfect for OPVs with small deck sizes." 
The trials which took place in the Gulf of Finland were part of the ongoing Valvonta2 Project (Surveillance2) lead by the Finnish Border Guard and funded by European Maritime and Fisheries Fund (EMFF).