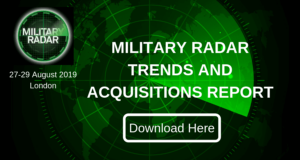 Ahead of the 2019 Military Radar conference, Defence IQ has published its trends and acquisition report on military radar. The report brings to light the current investment strategies in military radar whilst also revealing procurement programmes and the latest developments from solution providers from across the globe.
Defence IQ gave an insight into the report putting key nations, including The U.S., Australia and Canada, and radar technology under the spotlight. They highlight that the US Coast Guard now have a "$31.8 million contract with Telephonics for the supply of OceanEye airborne surveillance radars" whilst Australia's Navy is "focussing on acquiring CEAFAR-2L radars to upgrade its ANZAC-class frigates". In terms of research investment and technological advancement, Canada's University of Waterloo is "developing Quantum Radar as a result of a U.S$ 2.7 million investment by the Canadian Government".
An exclusive insight into the speakers and their presentations ahead of this year's conference is the final feature in the report; it outlines their strategy or radar technology developments in more depth and expands on the topics of their presentations giving exclusive insights.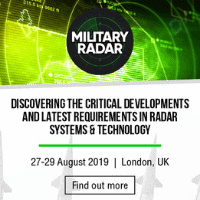 The 2019 Military Radar conference is dedicated to discovering the critical developments and latest requirements in radar systems & technology.  The conference will have sessions led by leading research institutes, military personal and solution providers to deploy these systems in operation and will continue to inform the future of Military Radar for its 13th year running.
Read the full Trends and Acquisition report here
For more information or to reserve your place at the Military Radar 2019, call +44 (0)207 036 1300, email [email protected] or download the 2019 Agenda here.
About Defence IQ
Defence IQ is an authoritative news source for high quality and exclusive commentary and analysis on global defence and military-related topics. Since being created in 2009, Defence IQ's online community and military forum has rapidly grown to over 130,000 defence professionals.
Sourcing interviews, rumours, features and insight directly from senior military and industry professionals on air defence, cyber warfare, armoured vehicles, naval defence, land defence and many more topics, Defence IQ is a unique multimedia platform to discuss and learn about the latest developments within the defence sector.