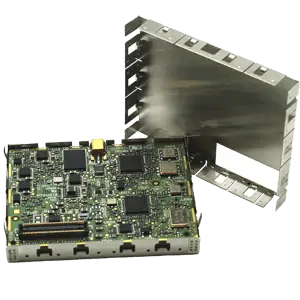 Trimble has announced the introduction of a new family of Trimble BD GNSS boards for high-precision guidance and control applications. The BD boards' simple connectivity and configuration allow system integrators and OEMs to easily add GNSS positioning and orientation—with the ability to upgrade its capabilities—using the same board footprint, connectors and software interface for specialized and custom hardware solutions.
The compact Trimble BD boards include a broad range of receiver capabilities, from high-accuracy GNSS only to full GNSS-Inertial features for positioning and 3-D orientation. Firmware options are upgradeable, allowing functionality to be added as requirements change. The boards are ideal for applications such as unmanned aerial vehicles (UAVs), autonomous vehicles, fleet management and aviation.
Find suppliers of GNSS products for Unmanned Applications >
The low-power BD family of boards includes the BD940 GNSS and GNSS-Inertial boards and top-of-the-line BD990 GNSS, GNSS-Heading and GNSS-Inertial boards, enabling customers to choose the most appropriate receiver for their applications. In addition, the BX940 and BX992 are available in a rugged enclosure for applications used in harsh environments.
Integrating Trimble RTX technology, which enables precise and robust location worldwide without the use of a base station, the BD boards are ideal for flexible positioning. Trimble RTX technology enables users to subscribe to a complete portfolio of real-time correction services that deliver varying levels of accuracy depending on the user's application requirements.
The new BD family incorporates the latest Trimble Maxwell technology with advances in high-precision GNSS-Inertial positioning. By integrating inertial sensors onto the GNSS boards, users can experience more robust performance in a variety of challenging environments such as urban canyons, tunnels, heavy canopy or other GNSS-denied environments. Robust centimeter-level, real-time kinematic (RTK) positioning is achieved through the combination of multi-frequency GNSS—full triple-frequency support of all available GNSS satellite constellations—and onboard inertial sensors. System integrators and OEMS also have the ability to detect interference with the included RF Spectrum Monitoring and Analysis tool embedded in the receiver. The GNSS engine with 336 channels is capable of tracking L1/L2/L5 frequencies from the GPS, GLONASS, Galileo and BeiDou constellations.
"The OEM and system integrator communities demand high performance, reliability and support for their positioning solutions," said Elmar Lenz, general manager of Trimble's Integrated Technologies Division. "The new BD family of boards deliver the latest GNSS and inertial technology in an easy-to-integrate form factor."