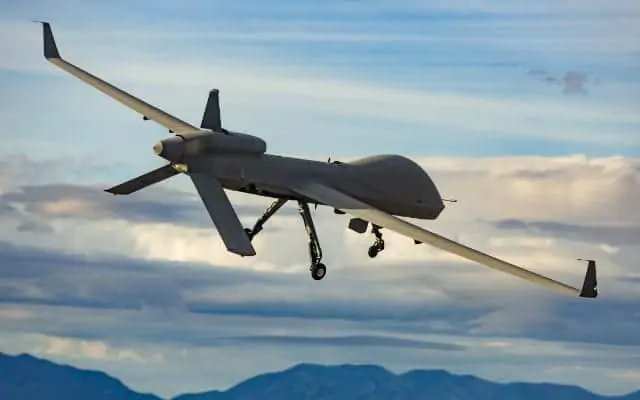 General Atomics Aeronautical Systems (GA-ASI) has announced that its MQ-1C Gray Eagle Extended Range (MQ-1C ER) aircraft has completed a 41.9-hour endurance flight, exceeding the 40 hour flight test goal. The Unmanned Aircraft System (UAS), designed and developed by GA-ASI, flew out of El Mirage, Calif. in a representative U.S. Army mission configuration. Since the first flight of MQ-1C ER, the aircraft has flown 43 test flights and accumulated over 260 hours in the air.
"This is an important milestone for the MQ-1C ER program," said David R. Alexander, president, Aircraft Systems, GA-ASI. "The MQ-1C ER represents a significant enhancement in capability over the currently fielded MQ-1C and will be a game changer on the battlefield in support of our Army customer."
The MQ-1C ER production aircraft will shortly begin flight testing in Dugway, Utah for evaluation of the Army's First Article Test (FAT). FAT will demonstrate MQ-1C ER's mission capabilities, which include increased range, endurance, and payload capacity.
In January 2018, MQ-1C ER will go through Logistics Demonstration (Log Demo) where aircraft maintainability will be validated. After this, Follow-on Operational Test and Evaluation2 (FOTE2) will demonstrate the aircraft's ability to meet all Army operational requirements in preparation for fielding, which is planned for August 2018.