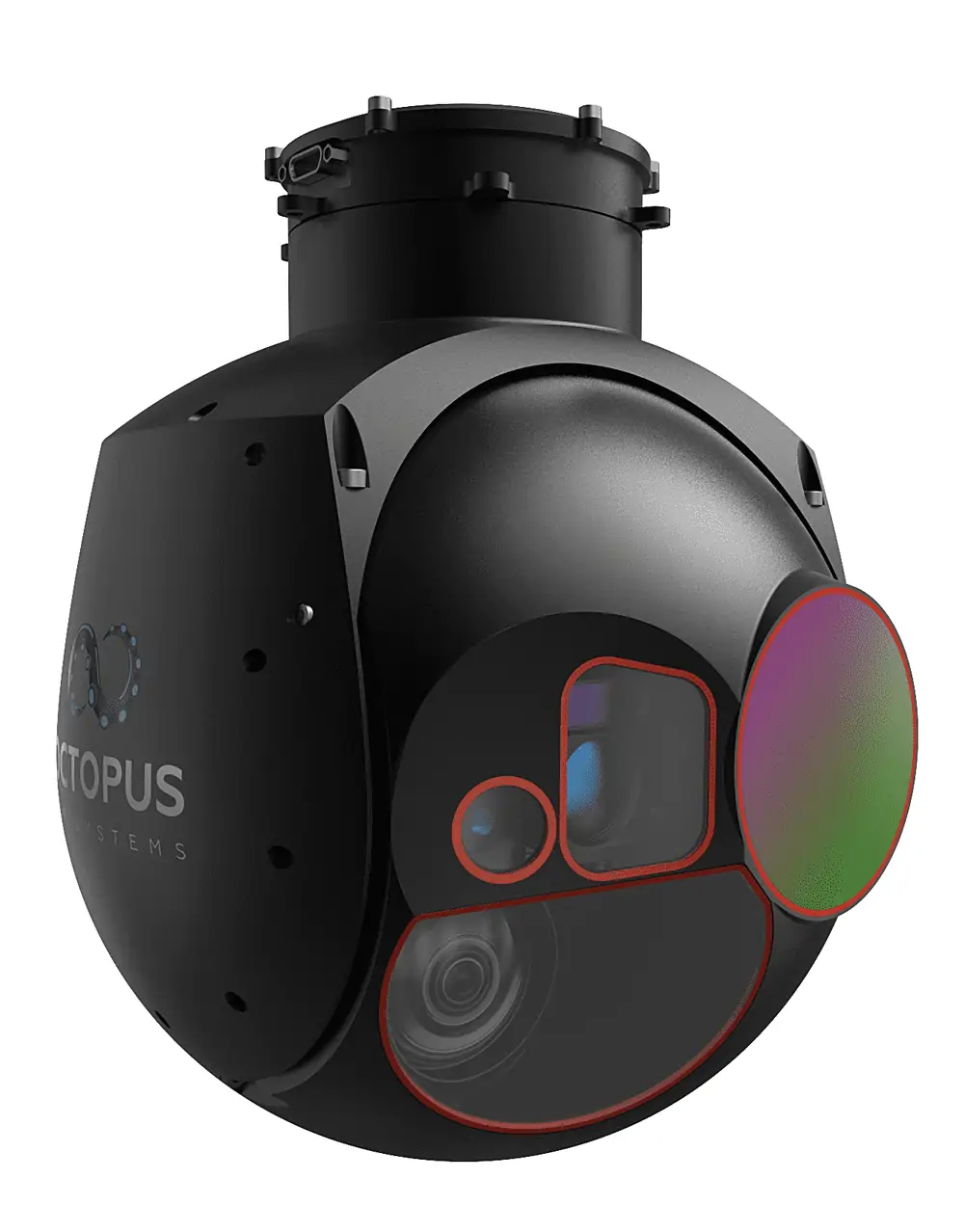 Octopus ISR Systems has released a new gyro-stabilized MWIR gimbal. The Epsilon 175 weighs just 2.6 kg (5.7 lbs), and at just 175mm(D) x 206mm (H) (6.8 in x 8.1 in) is said to be the world's smallest and lightest four-sensor Medium Wavelength Infrared (MWIR) payload.
Featuring a 30x optical zoom electro-optical (EO) sensor, 15x optical zoom MWIR sensor, laser range finder and laser illuminator, this gimbal is an ideal choice for unmanned aerial vehicles (UAV) used for border control, military purposes and a variety of civil applications.
"This new development unlocks totally different capabilities for Tactical UAVs under 55 lbs where maximum payload size and weight constraints limit payload performance," says Octopus ISR Systems Business Development Manager Konstantins Krivovs.
"Using the Epsilon 175, small UAV manufacturers can expand their operations by being able to gather and deliver higher quality and more accurate data. This type of equipment also enables Tactical UAVs to fulfill certain missions that were traditionally fulfilled by medium-altitude long-endurance UAVs with the same quality and at a much lower cost."
The Epsilon 175 offers benefits for both small and larger UAV manufacturers –decreasing the weight of the payload enhances platform endurance, allowing for longer missions or capacity to carry other equipment.
As has been the case with previous Epsilon gimbals, which offer stand out stabilization performance and advanced functionality, the Epsilon 175 features highly accurate integrated sensors, and advanced mechanical engineering.