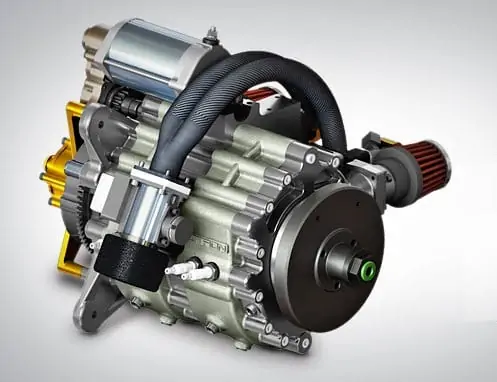 Rotron Power, a manufacturer of advanced rotary-powered propulsion systems for Unmanned Aerial Vehicle (UAV) applications, has announced the successful completion of a 1000 hour simulated flight endurance test.
The test, carried out with its RT600-EXE engine, is the culmination of a grant from the National Aerospace Technology Exploitation Programme (NATEP) to research new and innovative methods for extending the flight duration and longevity of UAV engines.
The RT600-EXE rotary engine had previously completed 500 hours of simulated flight testing, demonstrating the capability and durability of the Rotron engine well beyond its original scoped service life and setting a new rated time before overhaul (TBO) for the RT600.
The reliability of UAV engines and its components is a major concern to the industry, combined with increased deployment to remote and inhospitable environments making the maintenance management of engines an even more complex logistical exercise. The operators now predominantly focus on understanding and predicting total life-cycle costs of their engines, its components and the ability to keep their aircraft flying and mission ready.
Jim Edmondson (Rotron Power MD and Parent Company Gilo Industries Group CEO), said: "Rotron's previous achievement was exciting for us as a company, but this latest achievement of 1000 hours is absolutely mindblowing. This really is testament to the team of engineers and technicians we have here at Rotron. Their positive determination to achieving the improvement in reliability and endurance of our engines allows us to be a disruptive force in the industry and deliver maximum mission-ready capabilities and reductions in costly maintenance schedules for our customers. Our engines allow operators to fly longer with superior performance compared to others in this field, and will continue to play a crucial role in the UAV industry well into the future."