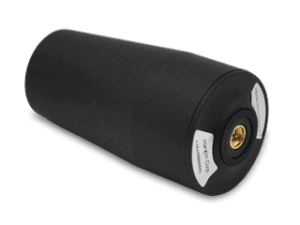 Harxon has announced the release of the HX-CH7603A, the company's new design of helical antenna which supports the GPS L1/L2, GLONASS L1/L2 and BDS B1/B2/B3 GNSS bands. The antenna has been specially designed for navigation applications in unmanned vehicles, such as those used in aerial photography, disaster and security monitoring, and remote operations.
Find suppliers of Antennas for Unmanned Applications >
The HX-CH7603A provides a high peak gain of greater than 3.5dBi and a wide beam width to ensure high signal receiving performance at low elevation angles. Constructed with an O-ring and gold-plated SMA connector, the assembly is rated IP67 once installed on a mating surface. The HX-CH7603A is ideal for applications requiring minimal integration or for retrofitting existing products.
Other features of the HX-CH7603A include:
High stability and high repeatability at phase center
Very low noise
GIS & RTK applications
Ground plane independent
Ultra light weight of 37g