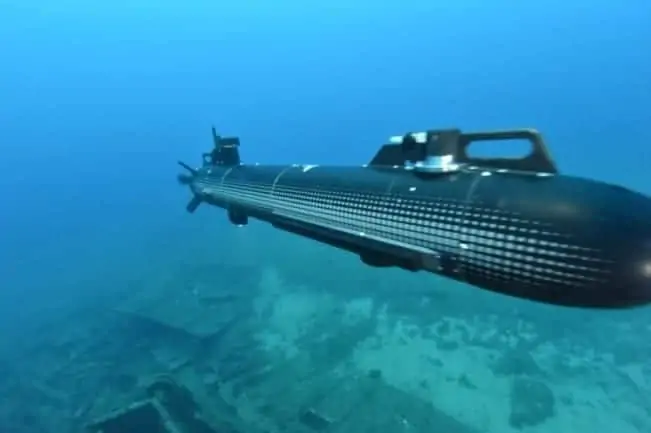 ECA Group has announced that the company is to update six of the French Navy's A9-M Autonomous Underwater Vehicles (AUVs) with new long range communication capabilities.
The A9-Ms have the ability to be deployed in any operational theater, where they capture sonar imagery to perform low level Rapid Environmental Assessments (REA) and assess the threat of mines, or conduct exploratory operations.
The vehicle can be deployed from different platforms such as ribs or larger vessels, or from land. While it is not essential to know the position of the vehicle and its status at all times, the new long range communication functions will make it possible to exchange messages with the vehicle even when beyond line of site. It will then be possible to send basic order and mission modifications, such as a return to the launch point.
ECA Group proposes to implement these functions on all of its AUVs (A9, A18, A27) , thus increasing the operational capabilities of these unmanned vehicles.