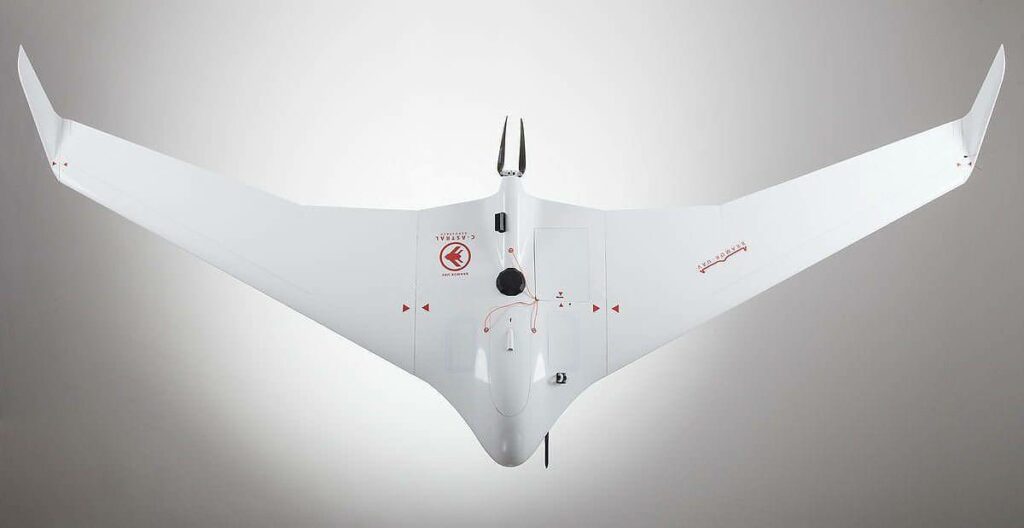 C-ASTRAL Aerospace, a developer of small unmanned aircraft systems (sUAS), has announced the launch of its new Bramor ppX long endurance sUAS at the Commercial UAV EXPO in Las Vegas. The company has also launched a Long Range Solar version, developed in conjunction with Alta Devices.
The ppX UAS builds upon a decade of operational experience in 80 countries with more than 50000 global flight hours. The aircraft features an all composite blended wing body, flying for up to 3.5 hours (regular version) or 5.5 hours (Long Range Solar version) and can carry an array of different advanced sensors for remote sensing, aero photogrammetry, surveying and agricultural mapping as well as classical intelligence, surveillance and reconnaissance missions.
Find suppliers of Fixed Wing UAVs >
The new ppX is complemented with a C3P (Command Control Communications and Planning) software package for mission planning and flight control, enabling a high degree of situational awareness and intuitive systems control, as well as with an online fleet management and maintenance support system, which will enable current users and operators to share technical data as well as mission profile and performance parameters advice.
The C-ASTRAL ppX UAS can fulfill an array of different missions, such as surveying and remote sensing, infrastructure control, precision agriculture, flood monitoring, open pit mining, ecological monitoring and sensing, wildfire management and mitigation, classical ISR, civil defense, IED detection and fire control.
The array of sensors available for the system range from classical visible light to multispectral, hyperspectral as well as advanced gas laser sensors, capable of detecting 0.05ppm of methane gas in the air above the areas of interest where leaks could develop.
C-ASTRAL systems are used widely in research and development as well as environmental monitoring and compliance projects, ranging from the Arctic to Antarctica, and have been flown in missions up to 14000 ft altitude.
"The modularity and flexibility of the sensor packages on our UAS is unrivaled in this weight class, and we are working very hard towards constant optimization. Every micro-ounce counts, every electronic element that needs to be powered too. We simply engineer for enduring precision," said Nejc Trost, one of C-ASTRAL co-founders.
The C-ASTRAL ppX UAS system is also able to fly beyond visual line of sight (BVLOS) corridor and pipeline monitoring missions at distances of up to 100 nautical miles, carrying an ADS-B mode S transponder. As such it will be ready for future US regulations that will eventually enable long endurance and long distance BVLOS operations.