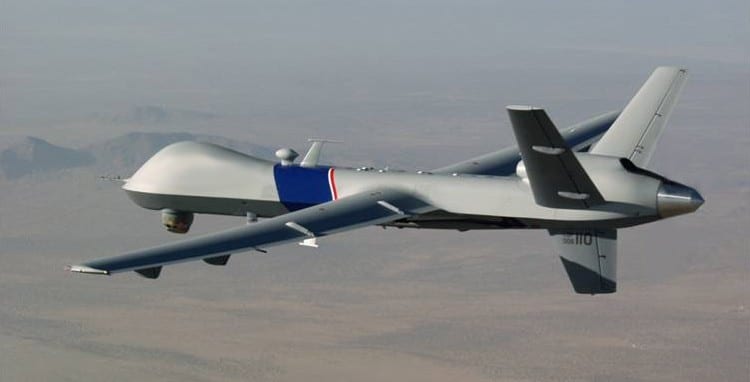 General Atomics Aeronautical Systems, Inc. (GA ASI) and GKN Aerospace's Fokker business unit have announced that they will collaborate to produce and support landing gear systems for Predator® B/MQ-9 Reaper® RPA systems. Fokker is GA-ASI's Dutch in-country partner.
GA-ASI and Fokker have been working together for several years to offer Predator B to the Dutch Armed Forces. Predator B exceeds the Dutch Air Forces' requirements for persistent remotely piloted Intelligence, Surveillance, and Reconnaissance (ISR) systems.
"We are committed to substantial European industrial involvement on our aircraft systems," said Linden Blue, CEO, GA-ASI. "Fokker's production of the Predator B landing gear system is just one of the major areas of collaboration with European industry."
GKN Aerospace's Fokker business unit has long-standing experience with the design and development; Maintenance, Repair, and Operations (MRO); and production of landing gear. In 1978, the business began manufacturing the F-16 landing gear as a production program and later expanded its production programs, to include the AH-64 in 1996 and Dash-8 in 2006. Most recently, it began producing landing gear parts for the Embraer 500 and F-35 Joint Strike Fighter. Since start of its production programs, the company has evolved to a landing gear design and development company and is involved in programs such as NH-90 and F-35. An experienced Fokker Program Team will manage the execution of the Predator B landing gear production program.
Additionally, GA-ASI and Fokker are evaluating a joint research project to design and develop the next generation of advanced composite landing gear for Predator B. The landing gear may be leveraged by current Predator B customers to include the U.S. Air Force, Royal Air Force, Italian Air Force, French Air Force, Spanish Air Force, U.S. Department of Homeland Security/Customs and Border Protection, NASA, and soon others.
Specifically, GA-ASI and Fokker will explore collaboration to develop a landing gear system for Predator B, fulfilling both companies' efforts to add Dutch content onto the aircraft and satisfying anticipated Dutch Industrial and Regional Benefits (IRB) obligations related to the potential procurement of Predator B by the Dutch Armed Forces.
"We are proud to partner with General Atomics Aeronautical Systems for the innovative Predator B system," said Michiel van der Maat, vice president of Fokker Technologies. "This initial contract marks the beginning of what we expect to be a long term endeavor of technology and process development. We look forward to advancing our cutting-edge landing gear technologies to provide the best value for Predator B, enhancing both affordability and quality."
This strategic collaboration continues to demonstrate GA-ASI's drive to support Dutch industry and to integrate their industrial capabilities worldwide. GKN Aerospace's Fokker business unit and Dutch industry will play a critical role in the expanding Predator-series market.