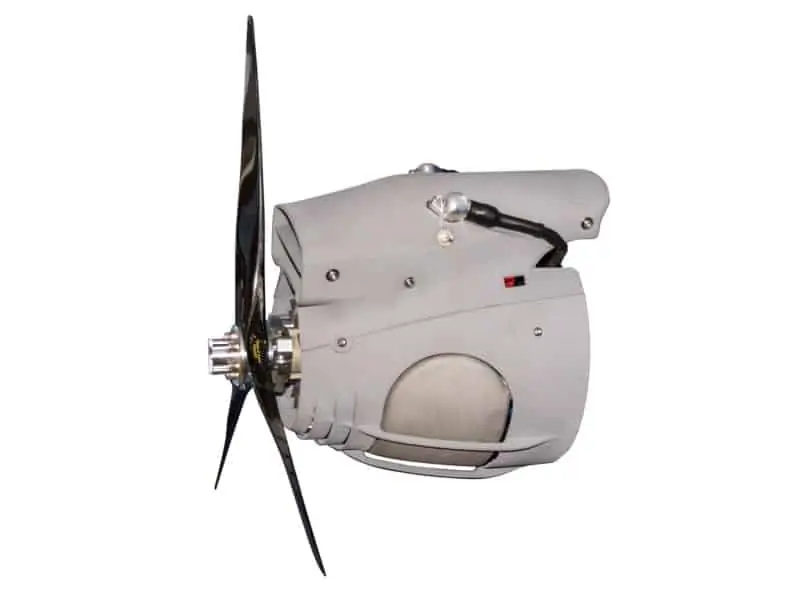 Northwest UAV (NWUAV), a developer of propulsion systems for unmanned aerial vehicles (UAVs), has announced the successful completion of the rigorous FAR 33 Endurance Test on the company's NW-44 Multi-Fuel UAV propulsion system. The NW-44 testing was executed under a Cooperative Research and Development Agreement (CRADA) with oversight by the U.S. Special Operations Command (USSOCOM). Endurance testing was completed following stringent 14CFR Part 33.49 guidelines.
The 3.6hp NW-44 propulsion system operated for 60 hours at or above maximum continuous speed with a full 280-watt generator load while at extreme temperatures. The engine was also operated at or above maximum continuous speed for over 100 hours, receiving only normal maintenance and inspections throughout the evaluation. The entire test was conducted using logistically important heavy fuel; a kerosene based diesel fuel commonly used in military and commercial aviation.
After the successful Test of the NW-44 engine a 14CFR Part 33.55 compliant teardown inspection was performed. This inspection noted that all systems maintained full flight worthy status, showing only light wear and minimal carbon build up. The system has since been reassembled and is now back in service for continued validation testing up to its anticipated 400-hour overhaul.
The manned aviation industry utilizes the FAA's FAR 33 guidelines as the baseline test to determine engine viability for certification of manned aircraft. NWUAV claims that the NW-44 is the only small UAS propulsion system designed to be FAR 33 Subpart C compliant. The associated airworthiness tests are exceedingly demanding and designed to push the engine well beyond its normal operating limits. The NW-44 engine has thoroughly established its capability of safely continuing operations in emergencies and other scenarios that may be outside of typical operations.
The test results have proven the NW-44 engine to be robust and reliable even when operated at the most extreme limits for extended periods of time.
NWUAV will be exhibiting the NW-44 engine during the Xponential trade show in New Orleans.
Find suppliers of Engines & Propulsion Systems >