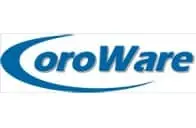 CoroWare, Inc. has announced that it has established a strategic partnership agreement with FRST, Inc., an Alamogordo, New Mexico based unmanned and autonomous system company, to cooperatively develop mobile robotics hardware and software control systems that will be used on integrated, cross-domain unmanned aerial, ground and maritime systems for military and civilian applications.
"We chose to work with CoroWare because of its demonstrated capabilities in developing systems and applications based on Robot Operating System (ROS)," said Cliff Hudson, CEO and Director of FRST. "CoroWare's expertise in embedded systems and prototype development will contribute to our goal of competitively delivering integrated unmanned systems for complex operations and environments in emerging markets across the military and civilian sectors."
Over the past 7 years, CoroWare's Robotics and Automation business unit has provided custom robotics engineering services to corporate researchers, government integrators, and manufacturers of telepresence robots and unmanned aerial vehicles (UAV). CoroWare's contribution to this effort will be on implementing the command and control architecture and mission planning capability to support multi-vehicle teams across a broad spectrum of operational environments.
"We are pleased to have established this strategic partnership with FRST in conjunction with the State of New Mexico and City of Alamogordo. The unique public-private model that is emerging will provide a pathway for tomorrow's game-changing technologies and innovative economies," said Lloyd Spencer, president and CEO of CoroWare. "CoroWare's Robotics and Automation consulting team look forward to ensuring that FRST will achieve its milestone commitments on or ahead of time."