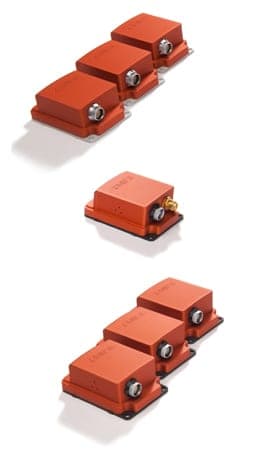 Xsens will display its range of next generation MTi® technology for the first time at Ocean Business in Southampton. The company recently finalized its new product portfolio with the addition of a high-performance Inertial Navigation System (GPS/INS), the MTi-G-700. The new Xsens MTi portfolio now consists of 7 distinctive models including Inertial Measurement Units (IMU), Vertical Reference Units (VRU) and Attitude and Heading Reference Systems (AHRS).
The new product portfolio has already been adopted for several series production programs. One of the customers is Tarka Systems that designs measurement and monitoring solutions. Tarka's first product with the new Xsens MTi technology is a monitoring system at a Barge Master vessel where the MTi monitors the movement of a wave-compensated crane. Another solution that contains Xsens MTi's, is the Vessel Black Box by BMO Offshore. The Vessel Black Box provides data for e.g. sea state assessment and vessel movements when operating at rough seas.
At Ocean Business 2013 from April 9th-11th in Southampton (UK), Xsens will showcase the latest developments of the MTi at booth D10. With 6 months of in-field operation, the MTi is a proven product for use in many maritime and oceanographic applications that require 3D orientation, 3D position, 3D velocity and 3D dynamic data. The portfolio of 7 distinctive products ensures a match with any industrial application.