Webinar Details
Hosted by Synspective
August 19, 2021, 18:00 (UTC)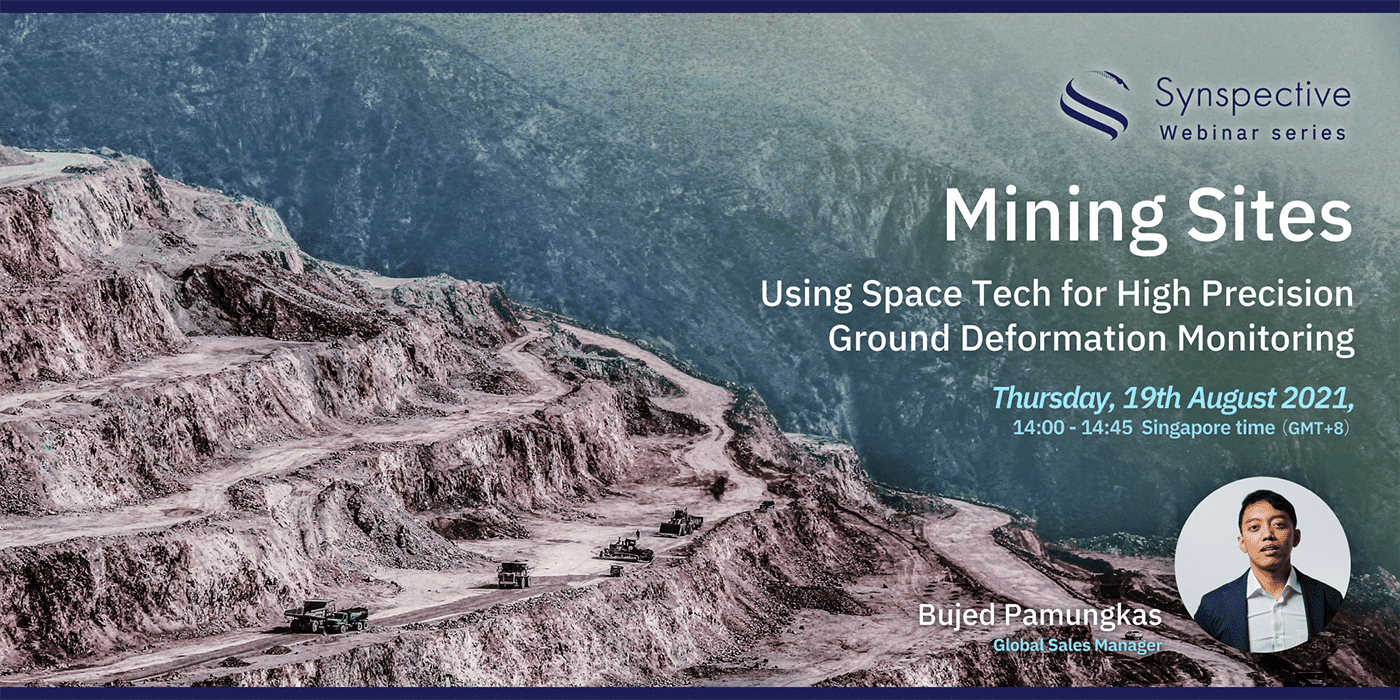 Uncontrolled ground deformation in mining sites have led to undesirable, destructive events. Several real world events around mining site operations that have been associated with ground deformation are:
Tailing dam collapse in ore mining Córrego do Feijão (Brazil)
Moving slope inside copper open pit mine in Bingham Canyon (USA)
Sinkhole appearances during or after underground mining explorations
While the conventional GNSS sensors placement or deformation monitoring via LiDAR drones have become a common practice, these monitoring methods show some limitations, especially their high incremental cost for covering wider areas or more frequent data acquisition and execution challenges related to bad weather and geographical settings.
Analysis of Synthetic Aperture Radar satellite data offers an inexpensive solution for monitoring ground deformation around mining sites. This method enables regular deformation monitoring fully remote from space with high precision. Through Synspective Land Displacement Monitoring Service, Synspective takes the leap even further by combining this analysis with AI and cloud technology to deliver ground monitoring from space with automated update and much easier implementation. This webinar will introduce this solution and relevant use cases.